Do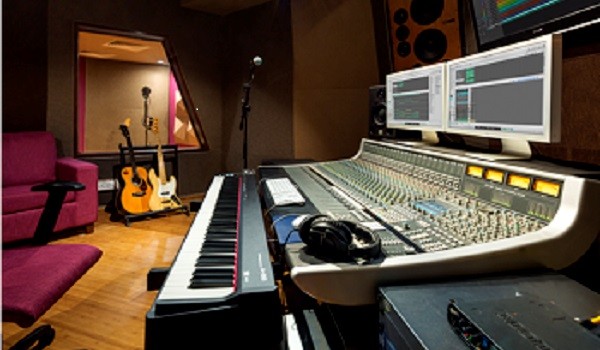 Published on September 10th, 2013
1
The sound of music…in Mumbai
Lower Parel's got a world-class contemporary music school at Sun Mill Compound recently. Mumbai musicians, get your groove on now!
by The Editors | editor@themetrognome.in
It's a bright red building with a purple signage, in the heart of the bustling market area on Lower Parel (west). The cacophony of the various chaiwallahs and various sandwich stalls and paanwallahs sets the mood for the area, a space where offices jostle for space with Hanuman temples, and where everybody moves quickly through tiny lanes, since there's not much place to dawdle.
So the True School of Music (TSM) comes as a bit of a shock in these dreary surroundings, and not just because of its violently red exterior. On the inside, the 15,000 square feet of space is sunny (the central courtyard being lit by natural light through skylights), plush and completely world class. TSM was formally inaugurated last week on September 5, Teachers Day, by its founders, renowned music composer Ashutosh Phatak and sound engineer Nitin Chandy.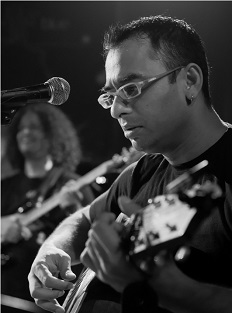 The duo decided to start the first-of-its-kind music facility "to educate everybody in music." Ashutosh (in pic on left) explains, "We want to provide music education of the highest calibre, and at a fraction of the cost that one would incur if one took admission to a music school abroad. We've already got over 30 students enrolled and we're raring to go. We want to discover, educate and empower people in music with the skills necessary in their music careers."
What's so special?
For starters, TSM is set up in association with the Manhattan School of Music, the Academy of Contemporary Music (UK) and the Trinity College of Music, London. Besides, the school has "employed some of the world's best professional tutors and claims that all graduates will be given professional placements.
"We got the facility done in three months, and there are two schools within it – the Foundation School and the Professional School," Ashutosh explains. "The Professional School will feature five Western instruments (keyboards, bass, guitar, drums and vocals) as well as music production, composition, DJ and live sound engineering. Whereas, the Foundation School will have the same five Western instruments plus the five Indian instruments of tabla, sitar, flute, harmonium and vocals," he adds.
There are classrooms, practice rooms, jam rooms, a recording studio and a world-class auditorium on the premises, for a well-rounded musical experience. "TSM will give employers like clubs, filmmakers, ad agencies and production houses the luxury to choose from a wider range of talent in music," Ashutosh says.
If you want to know more about the courses TSM offers, log on to www.trueschool.in. You can also take a tour of the facilities till September 12, 2013. TSM is located at Sun Mill Compound, near Lower Parel station (West), close to the Hanuman temple. Classes begin from September 23, 2013.
(Pictures courtesy TSM)