Do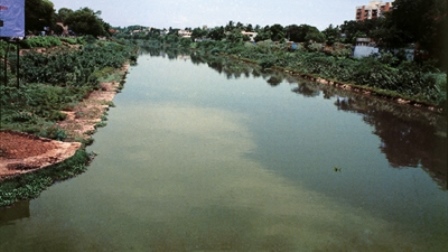 Published on September 30th, 2015
0
Artistes, this if for you: Coovum Art Festival
This public art and outreach project, that started with a walk, will celebrate the Coovum river and water through art.
by PA Madhavan
It gives me immense pleasure in announcing Goa Centre for Alternative Photography's (Goa-CAP) brand new initiative, 'Coovum Art Festival', Chennai, India. The Coovum Art Festival is a public art and outreach project that leads people to the Coovum river banks, to take ownership and celebrate the river and water through art. It unites the works of local, national, and international artists through exhibitions, installations, performances, and educational programmes that engage residents and visitors throughout the City of Chennai/Madras.
Coming up in January 2015, the festival has now opened calls for proposals on our website for those who would like to create an installation, art exhibit, workshop, screening, etc.
In July 2015, a group of 25 artists, activists, and journalists from India led by me, walked 10 days along the river Coovum (www.walkalong.in). This walking project was conceived with the aim to bring different genres of artistic and social media together to experience the river ecosystem, its interaction with the landscape and the relationship between river and people. During the walk the participants felt strongly that a programme should be organised to bring the people of Chennai to the Coovum and change their understanding and perspective of this river. This snowballed into Coovum Art festival.
Goethe-Institut / Max Mueller Bhavan Chennai, the German Cultural Institute, Chennai City Connect, Confluence 10 and Chennai Rivers Restoration Trust (Government sponsored trust) are principle partners to this festival.
We invite imaginative, well-conceptualised, bold and thorough proposals from artists in India and internationally for the festival. The last date for sending the proposals is October 31, 2015, 23:55 IST.
Visit www.walkalong.in/coovum for more details.
(Picture courtesy madrasmusings.com)