Lookit!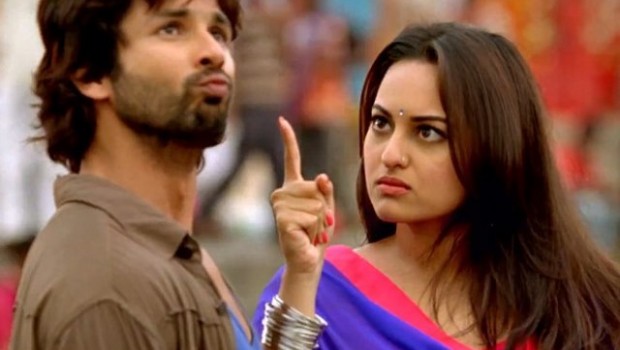 Published on August 14th, 2015
2
10 bizarre lyrics we still haven't understood
Bollywood churns out many foot-tapping songs, but some of these superhits have extremely puzzling lyrics. Which ones did you understand?
by Ravi Shet
We love some of the chart busters Hindi films give us. It seems that most films have become hits only by virtue of a catchy song.
But a recap of some of the 90s and beyond hit songs has us a little confused – what do some of these lyrics mean? Here is our list of 10 bizarre lyrics we still haven't understood. Please enlighten us if you have cracked their meaning.
1. Jab tak rahega samose mein aloo (Mr & Mrs Khiladi, 1997, lyrics: Dev Kohli)
We suppose this is a roundabout way of pledging eternal love and fidelity. But if anyone compared our relationship to a deep fried snack, the other half would be made to eat aloo sabzi for a month. The full lyrics are 'Jab tak rahega samose mein aloo, tera rahunga o meri Shalu…' *insert deep sigh*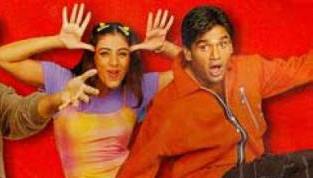 2. Main ladka po po po (Hera Pheri, 2000, lyrics: Sameer)
This song goes 'Tu ladka po po po, hum dono milein po po po, ab aage hoga kya?' Very good question, considering nobody knows what a 'Po po po' is.
3. Tera pyaar pyaar pyaar, hookah bar (Khiladi 786, 2012, lyrics: Himesh Reshammiya)
It is safe to say that Himessbhai was smoking something exciting (possibly in a hookah bar) when he wrote this song. Not happy with writing such mind-altering lyrics, he also sang the song for hero Akshay Kumar in trademark Himess style (read: very badly).
4. Main Laila Laila chillaunga, kurta phaad ke, (Anari No. 1, 1999, lyrics: Dev Kohli)
This song was ideal for Govinda-style dancing (which often falls in the 'dhinkachika' format). But what is the need for this unwarranted violence towards kurtas? Both the hero and heroine (Govinda and Raveena Tandon) threaten to phaad their kurtas after shouting the other's name. Was this some 1990s mating ritual we missed?
5. Telephone dhun mein hasne wali (Hindustani, 1996, lyrics: PK Mishra)
These lyrics are pure gold. 'Telephone dhun mein hasne wali, Melbourne machhali machalane wali, digital mein sur hai taraasha…' We are sure there is some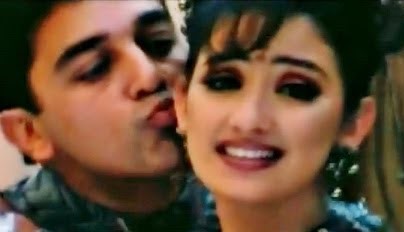 deep philosiphical meaning to this. At least, we hope so. Otherwise, this seems to be a case of writing to a 2-minute deadline.
6. Saree Ke Fall Sa (R…Rajkumar, 2013, lyrics: Mayur Puri)
'Saree ke fall sa, kabhi match kiya re,
kabhi chhod diya dil, kabhi catch kiya re…'
Awesome. The only song ever to put tailors and cricketers in the same team. This song makes perfect sense…to nobody. Even tailors and cricketers.
7. Hai huku, hai huku (Gopi Kishan, 1994, lyrics: Sameer)
Watch your language, dude. Seriously, watch it. And then tell us what 'Hai huku' means. The lyrics go, 'Hai huku, hai huku, hai hai…yeh ladki mere saamne, kyun mera dil liye jaye jaye jaye…' Is he complaining or what?
8. Mohabbat hai mirchi (Chura Liya Hai Tumne, 2003, lyrics: Jay Sharma)
The song that gave us Rakhi Sawant and heartburn at the same time, with lyrics that go, 'Mohabbat hai mirchi sanam, uljhi uljhi tirchhi tirchhi mohabbat ki galiyan sanam…' If this was post-2010, Himesh Reshammiya would have penned this song, and thrown in some other fruit and vegetables to make it more interesting.
9. Ek chumma tu mujhko udhaar dai de (Chhote Sarkar, 1996, lyrics: Rani Malik)
Govinda featured in this crapfest of a film, and true to form, danced to this gem with the lyrics, 'Ek chumma tu mujhko udhaar dai de, aur badle mein UP Bihar lai le'. This is unacceptable. UP and Bihar should protest.
10. Aa khushi se khudkushi kar le (Darling, 2007, lyrics: Sameer)
It is a little disturbing that lyricist Sameer has featured on this list four times. But this one is his best effort. The song goes, 'Betaabiyaan bhi hai jawaan, mere jaaniyaan, mere ishq ka dil mein jeher bhar le, aa khushi se khudkushi kar le…' We urge you to listen to this song if you ever feel suicidal. One of two things will happen: Either you will feel better about your life, because there are other things (like this song) crappier than your circumstances, or you will go out smiling – you know, khushi se.
Did we miss out any other lyrical gems? Do let us know in the comments below.
(Pictures courtesy bollywoodlaughs.wordpress.com, www.tribuneindia.com, article.wn.com, indianexpress.com)