Achieve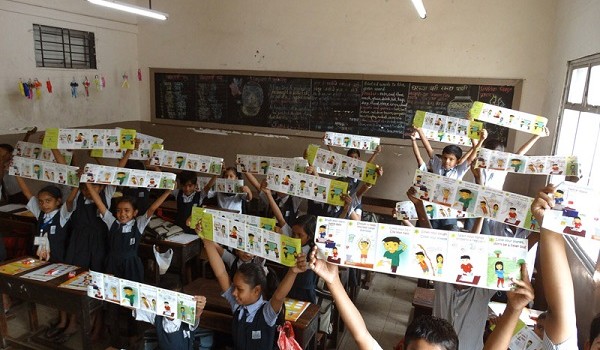 Published on November 21st, 2014
1
When children take up the cleanliness challenge
Two Mumbai based research organisations are taking the Swachh Bharat Abhiyaan to the city's schools, one initiative at a time.
by The Editors | editor@themetrognome.in
The Narendra Modi-led Swachh Bharat campaign continues to find resonance among the country's populace, and Mumbai is already witness to several individuals and organisations taking up the challenge. What's interesting, however, is that organisations are rightly seeing that such initiatives need children's involvement to really become successful.
Two Mumbai-based organisations – Observer Research Foundation and Mahatma Gandhi Centre of Cleanliness, Sanitation and Community Health – have jointly decided to keep children in the city's schools at front and centre of the Abhiyaan in the city. They recently observed the 'Bal Swachhta Week', a sub-celebration of the Swachh Bharat Abhiyaan, with the release of the '10 commandments for Swachh Bharat' pamphlet at Nityanand Municipal Primary School, Andheri, with the support of Ms Mansi Apte, the local Education Officer.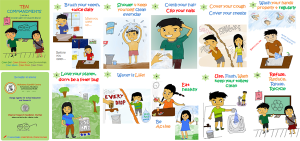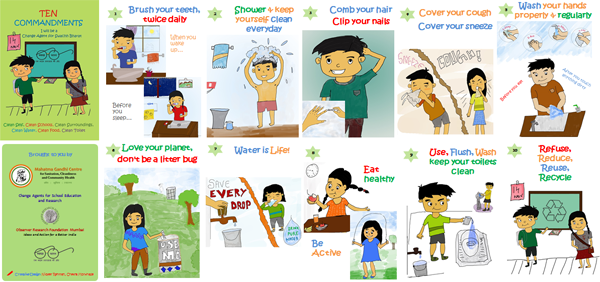 The pamphlet focusses on the key themes of Clean Self, Clean School, Clean Surroundings, Clean Water, Clean Food, Clean Toilets.
The pamphlet has been conceptualised by the ORF-CASER (Change Agents for School Education and Research) team of Aparna Sivakumar, Adithi Muralidhar, Ameya Pimpalkhare and Hamsa Iyer, and is presented like a comic book that opens out as an accordion, making it a simple and exciting novelty for kids to safely keep and make swachhta exciting. The artwork was done by artists Nilofer Rehman and Chetna Morkhade.
Says Adithi, "The focus of the comic-based commandments is on personal hygiene (brush, bathe, grooming, trim your nails and hand wash), healthy food and active lifestyle, conserving and drinking safe water, not littering, good toilet etiquette and the principle of Refuse-Reduce-Reuse-Recycle."
She added that the Week witnessed a flurry of activity, from children's round tables to self-fulfilling shramadans and from the ambitious launch of making Councilor ward 92 a 'Zero Garbage Ward', inaugurating the place-making of a park with provision for walk, play, talk for people of all ages, women and sanitation issues, and concluding with a vital discussion on upliftment of safai karmacharis' lives.
"At CASER, we believe that children are the change agents for the Swachh Bharat. During the  November 13 Children's Roundtable, what was absolutely thrilling was how children spoke about the current scenario, narrated their personal tales of them fulfilling their responsibility and shared perceptions about many issues. They even went on to share how they dealt with problems and discussed do-able solutions.
"Some of them stated that they should be responsible for cleaning their schools and even toilets, critiqued the civic education that does not prepare them to be 'better, active citizens' imparted in schools and acknowledged their responsibility towards the environment. With such an approach from our children, our future is in good hands."
The pamphlet will soon be available in high resolution and multiple languages, and will be registered under Creative commons for all to reuse and share across the country.
(Pictures courtesy CASER)