Swaad 'Anu'saar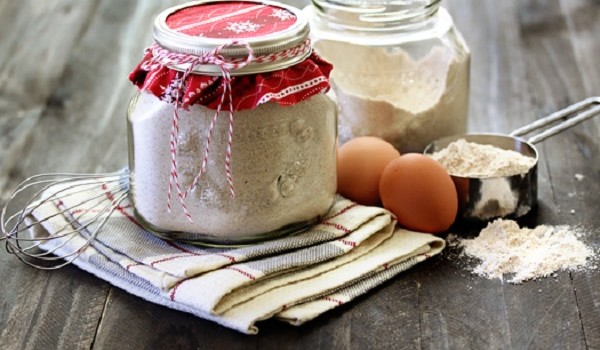 Published on December 25th, 2013
0
Christmas goodies, fatafat!
Still don't have a good Christmas giveaway treat planned for your guests? Take heart from these four simple food ideas.
by Anurita Gupta
Who doesn't love Christmas goodies? And when it comes to something better than goodies, it is clearly food! J
Imagine giving away lovely fudge and cookies in beautiful glass jars, all decorated with Christmas ornaments and a small name tag! It's an 'Aha!' moment for sure, but who has the time, right? Not to worry, I will give you quick recipes for delights that will be ready in a jiffy.
Pancake mix: Every one loves a tinge of magic with flour. So why not make your very own pancake dry mix and present it in a jar? All you need to do is put in 300 gms of maida (all purpose flour), 1 tablespoon baking powder, a pinch of baking soda, and 3 tablespoons of castor sugar. To this, add 1 pod of vanilla (slit in the middle) for extra flavouring and some effect. Shut the jar.
Now, on a colorful sheet of paper, write instructions for us: 'Break 2 eggs and add to this mix, with 200 ml of milk. This will make for a brilliant breakfast for the family after a nightlong Christmas party.' Don't forget to write your name on there, too!
Hokey pokey: The traditional hokey pokey has made for a great gift on famous English brunches. But it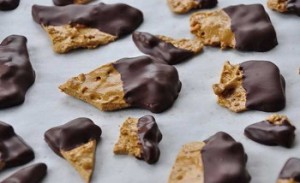 would definitely make for a great return gift, too.
Put 100 gm of sugar and 4 tbsp of golden syrup in a thick bottomed pan and stir together. Now put the pan on heat and do not stir. Let the mixture melt and then turn gooey, bubbling into an amber colour, for not more than 3 minutes. Take the pan off the heat and add 1 ½ tsp of soda bicarb and watch the magic.
The syrup will quickly bubble into a fluffy cloud like aerated, orangey gold.  Now quickly transfer the mixture on to a parchment paper or greased foil. To this, add the Christmas flavours you like – some cut raisins, or just a powder shot of cinnamon. Leave until it's set and the bash it into many big and small crunchy pieces. Pick a nice tin box and line it with parchment paper, then put in the hokey pokey goodies. Shut and then put a tag through a red and green ribbon, and tie around the neck of the tin. Happy present for a Merry christmas!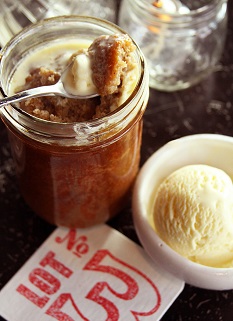 Ice-cream cake in a jar: Desserts in a jar are a rage nowadays. And they make for great giveaways, especially when the dessert can be ready in 60 seconds.
All you need are some bashed-up Oreo biscuits, some nice chocolate syrup, a few tiny marshmellows, and a rich chocolate sponge cake or loaf. Now, to a tub of vanilla ice cream, add all the above ingredients except for the cake. In a mason glass jar, place a layer of the dense chocolate loaf and then a layer of the rich icecream that has the yummy Oreos and marshmallows in it. Repeat the same layering until the jar is full. Top with chocolate-coated nuts if you wish.
Hot tip: Theobroma and Moshe's chocolate loaf is perfect for this recipe.
Glittering marshmallow crispies: To a pan, add 50 gm of melted butter and 300 gms of mini marshmallows and mix till there is a smooth slurry ready. Immediately take it off the heat and lightly mix 200 gm of rice krispies to it. Now press it down into a greased pan and smoothen the top. Add some edible glitter and Christmas ornaments. Once cool, cut the kirspies into squares and put in a jar and present.
Anurita Gupta is a media professional who is passionate about two things – food and radio. Her love for all things food makes her a foodie with a cause.
(Pictures courtesy www.goodlifeeats.com, ourkitchen.fisherpaykel.com, downtownbellevue.com)