Swaad 'Anu'saar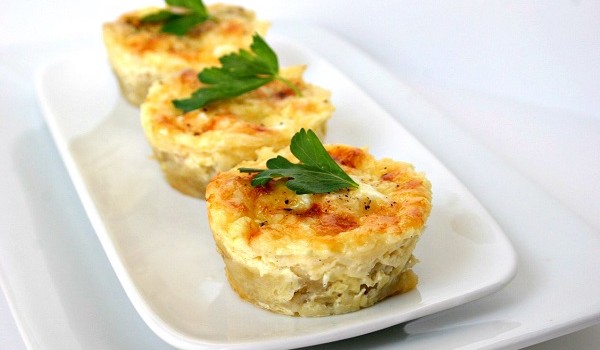 Published on December 18th, 2013
0
Cheat your tummy this Christmas
We wish you a 'belly Christmas' with five easy variations of the most loved Christmas eats and drinks this season. Bon appetit!
by Anurita Gupta
Ho ho ho! Christmas is round the corner. Wondering how time moves at the same pace as Santa's sledge in the month of December? Me too. That's why I have come up with the cheat's guide to celebrating Christmas. After all, what's a celebration without food? So here's my guide on preparing yummy food at the last minute for friends, family and of course, Santa himself.
Cheat's mini quiches. Mini quiches (in picture above) are such desirable finger food on a busy Christmas party night! But you don't have to sweat over making the pastry and then the quiche. Just a slice of wholemeal bread should do it for you.
Here's how you do it: take 6 slices of whole meal bread cut with a pastry cutter and pin rolled into a size that occupies 1/3rd of a muffin hole. Brush each slice with a little butter and line the muffin holes with the bread. Now add any ingredients of your choice – small cubes of ham and cheese, green onions, mushrooms and caramelised onion or any other topping you like. Just make sure that there is nice grated cheddar liberally put on the topping. Finally, top each of the muffin holes with lightly whisked eggs. Bake in an oven preheated at 160 Degree Celsius for 15 to 20 minutes until golden brown and the egg topping is just set. Serve hot or cold as per your preference.
Cheese platter. There is nothing like soft cold cheese on a warm Christmassy night. All you need is 250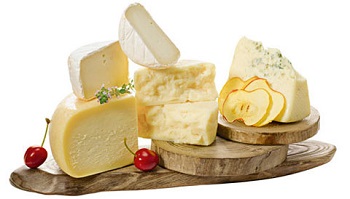 grams of block cream cheese that is nice and soft, some finely chopped fresh dill leaves and chives, and a spoonful of grated orange zest. Mix all the ingredients in a bowl and season with some fresh pepper and salt to taste. Now divide the cheese in two equal halves. Put on baking sheets or plastic foils and wrap tight into a roll while twisting the ends. Refrigerate for 3-4 hours and then serve with crackers, lavash and breadsticks. This zesty cheese flavour is only a suggestion from my end – you can go wild with your choice of ingredients that you think would go well with the cheese. It can be roasted garlic, basil leaves, chili flakes and oregano or even strawberry relish and bell peppers…whatever your heart desires.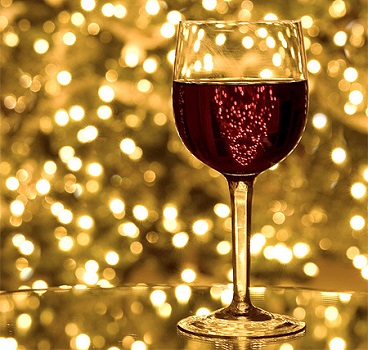 Cheat's Christmas party wine. While Christmas is the big cause, one cannot deny that the nip in the air also calls for a celebration. When winter dances into our Mumbai, there is nothing comfier than a swig (or several!) of mulled wine. Much on the lines of a hot toddy, mulled wine is a traditional holiday drink. It is made with red wine that is sweetened with various spices. While there is quite a lot of prep work that goes into making a traditional mulled wine, here is my cheat version.
In a cooking pot, take a litre of red wine, preferably Merlot, Bordeaux or Cabernet Sauvignon.  Add a sliced tangerine along with the zest in order to add more flavour. Now put 2 spoons of good quality brandy, 3 spoons of brown sugar, 2 to 3 cinnamon sticks and a pinch of dry ginger powder or grated fresh ginger (optional) and let it simmer for about 10 minutes. Serve hot with the whole ingredients intact for more effect. After all, one's got to have wine in style.
Cheat's Christmas party mains: Grilled quick fix chicken. When there is shortage of time, chicken always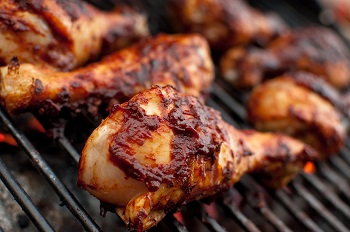 comes to rescue. All you need is about 2 kg of neatly cut chicken breasts. Now put together 2 cups of sour cream or hung yoghurt, 2 spoons of whole grain mustard, 2 tbsp of cumin powder, freshly ground pepper and salt to taste. Drizzle about half a cup of olive oil as well. Give the chicken a good rub with this marinade and let it sit for about 2 to 3 hours. Actually 20 minutes is good enough, but the chicken comes out more tender if you let it stay for a longer time, may be even overnight in a plastic zip bag. Once done, heat the grill or a flat skillet. Drizzle some more oil with a rosemary fig and place the chicken breast. Give it 2 minutes a side and then serve with a relish or sauce of your choice.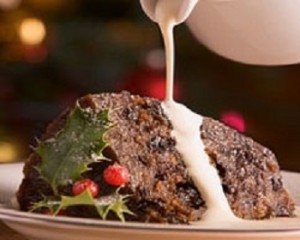 And finally, Cheat's Christmas pudding… No Christmas celebration can ever be complete without a Christmas pudding or cake. But instead of putting in days of labour into a cake or pudding, you can achieve a stylish Christmas dessert in a jiffy. All you need is one kilo of good quality readymade Christmas pudding. Now a night before, simply add 4 big tablespoons of rum or brandy to the pudding. Cover it and wait for magic until the next morning. In the morning or afternoon, make a ready mix custard as per directions on the packet. The flavour should ideally be vanilla, to which you can add a sprinkle of cinnamon powder. Now assemble the dessert with a slice of rum or brandy soaked pudding at the bottom. Drizzle the custard and some assorted candied fruit. You can also top it with a dollop of whipped cream. Serve and watch them go YUM!
Next week, right before Christmas, I'll serve up some ideas on Christmas giveaways that your guests would go gaga over. Till then wish you a 'BELLY CHRISTMAS'!
Anurita Gupta is a media professional who is passionate about two things – food and radio. Her love for all things food makes her a foodie with a cause.
(Pictures courtesy amomknowsbest.com, www.winebuzz.hk, ezeliving.com, www.kidspot.com.au, janieskitchen.com)