Overdose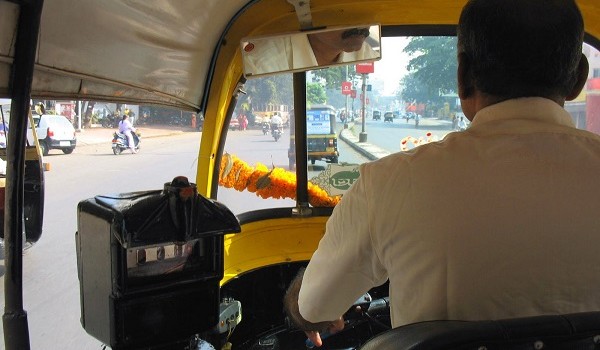 Published on May 26th, 2014
0
Our extortionist public transportation
We can do without the monsoon in Mumbai – it's only going to give an opportunity for taxi and auto strikes.
by Jatin Sharma | @jatiin_sharma on Twitter
The autorickshaws and taxis of Mumbai are a columnist's delight and a commuter's nightmare. Their rude and uncouth manner apart, there's a new fear this species of drivers has instilled in Mumbaikars: that of dropping their hapless passenger wherever they want to, for a range of reasons; 'Gaadi mein gas bharna hai' and 'Main wahan nahin jaunga' are chief among them.
Several commuters are now scared of certain areas in the city, fearing this desertion. Like I pointed out in a recent column, it seems that striking work is what these unruly cabbies and autowallahs are best at.
Once again I hear them demanding a Rs 2 raise in tariff for autorickshaws and Rs 5 raise for taxis. And after whatever they've put the average Mumbaikar through, after all the hikes in tariffs in the recent past, it is strange that they want this demand not just to be heard, but also to be empathised with. Their union leaders try to halfheartedly fool the public by saying that services will improve once the hikes are in place, but that is just an eyewash. When was the last time services improved? And I see some heavy hinting happening here: taxi and auto unions have a 'Brahma astra' up their sleeve, with the monsoon almost knocking on Mumbai's doors.
The monsoons are the best time to go on strike in Mumbai. These unions have already said that the monsoon is almost here and that they don't want to 'harass' the public. Of course these words do not reflect concern, but are a threat.
It's a proven fact that the powers that be in Mumbai have taken this city downhill over the years. And what can shame our city more if our administration cannot control the people who are a part of our public transport? The term 'public transport' is just a facade, as the 'public' is just not taken into consideration while plying on the roads.
The time to simply vent your anger against these extortionists is gone, and the time is ripe for positive suggestions. Since these unions are demanding a raise before the monsoon, there should be a special monsoon offer put in place for them. Autorickshaw unions say that the autos have to through a lot of maintenance during the monsoon, so a raise is justified. Fine! So how about we give you a raise, but only during the monsoon? Let's have a dual rate for Mumbai autos, one during the monsoon and another during the rest of the months.
And once you've got your raise, dear unions – and you will, because that's how we roll – be prepared to have stones pelted at your vehicles if you refuse a ride. Tempers run really high during the monsoons, and when you politely ask an auto that has condescended to slow down and you say the words 'Andheri East', and he rushes off as if he's encountered a ghost asking for a lift, be prepared not just for abuses but also for stones and some good old-fashioned beating.
Dear Mumbaikar, admit it, you've felt like committing a crime whenever an auto or taxi has refused to take you on board. Or maybe your anger is not directed merely at the errant cabbie or auto driver, but also at the Government, which does nothing to regulate these thugs. You are right in demanding that you, the public, will be given due consideration as a passenger. So the next time a raise in tariffs is granted, let's pledge to demand change. If the Government doesn't pull these unions up, promise that you and many others will.
Till then, let's keep trying to get an auto to Andheri East.
Jatin Sharma is a media professional who doesn't want to grow up, because if he grows up, he will be like everybody else. 'Overdose' is his weekly take on Mumbai's quirks and quibbles.
(Picture courtesy www.stockpicturesforeveryone.com)