Overdose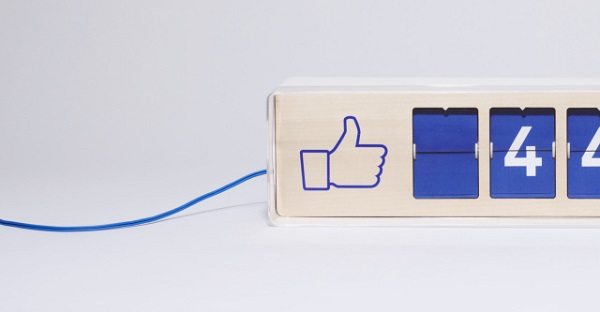 Published on December 23rd, 2013
0
Do din se 'Like' nahin mila hai, sahab…
What prompts this crazy obsession with our virtual selves, where we are begging Likes and Shares from all and sundry?
by Jatin Sharma
It's no secret that our virtual lives are overpowering our real ones. People are so submerged in the wave of social networks and gadgets that slowly and steadily, we will replace our real emotions with emoticons forever. It is very easy to find a family that is sitting in an urban living room, with all four of them engaged with their gadgets. This is the 'virtual bonding' that is becoming more important than emotional bonding for many of us. And it's also a nice way to cheat your mind – you can say that you were 'spending time with your family' when actually, you were having a conversation with seven other people on Whatsapp.
This kind of behaviour has made us so sick mentally that gradually, we have all started to believe that our standing in the virtual world is way more important than out standing in reality.
Imagine this. Earlier, people used to take photographs and post them to Facebook. If that picture got a few likes and comments, it was all good. But now, people have actually started begging for 'Likes'. I kid you not: this tribe of 'virtual beggars' is growing by the day. A simple conversation between friends is now:
"Hey, did you see my party pics?"
"Yes, I did."
"How can you have?"
"I did!"
"Then why didn't you Like them?"
I have personally experienced my friends forcefully extorting 'Likes' and 'Comments' on their posts in lieu of my loyalty to them 😐
Some people have reached an advanced stage of virtual begging, where they tag people and then even message them on the phone to ensure that there are maximum Likes and Shares received. This is going on all around us. I suspect Mumbai will soon become the capital of Internet-beggars.
What amazes me is that the accumulating of these Likes and Comments going "Aww…" and "Woww!" make the world a happier, shinier place for certain people. And the animosity that is being reflected when someone expresses an honest opinion, is quite disheartening. Socially, such behaviour is just going to contribute to the rise in fake feelings and words that have no emotions attached to them. The senses of individuals are now being switched continuously towards appeasing a certain FB friend or a Twitter follower.
There are some individuals who also take great pride when their Tweets are retweeted. Sure, it may be a minor achievement of sorts, because you got others to agree with you. But the problem starts when you take your retweets so seriously that you go on an anshan when your friends or followers don't retweet you. It has become so serious, that from being an idea board, Twitter has now evolved into this space where people mould their thoughts according to the most retweetable idea. And again, to push the whole thing further, some people adopt the strategy of asking others to retweet their tweets from office.
I think that those inventing Twitter and Facebook came up with these social networking platforms to create an enriching experience. But these social network websites have just created a parallel world peopled with virtual beggars. This is a world whose inhabitants have no qualms begging for a Like, Share, Comment, Retweet and Favourite. Dear All, please remember: begging is against the law. Sure it won't get you arrested in the virtual world, but do shun begging there too.
Jatin Sharma is a media professional who doesn't want to grow up, because if he grows up, he will be like everybody else. 'Overdose' is his weekly take on Mumbai's quirks and quibbles.
(Picture courtesy techcrunch.com)