Enough said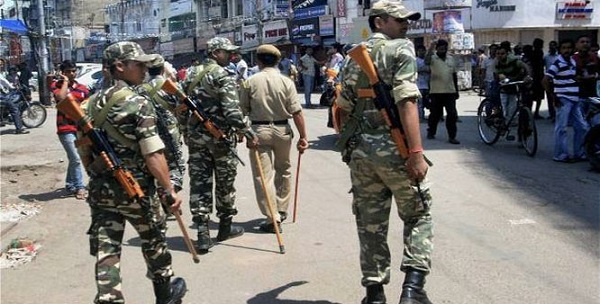 Published on May 10th, 2014
0
Are we headed towards another Partition?
With killings in Assam and disquieting treatment of Kashmiris, are we headed towards another dark chapter in our country's history?
by Humra Quraishi
I was recently reading Simply Khaki – A Policeman Remembers, by the 1965 batch IPS officer from the Assam cadre, EN Rammohan (he retired as DG – BSF, and is said to be a 'different' cop, who during his entire service, lived without Government perks.) Till date, his guiding principle has been this line: 'An officer has no religion once he joins service and puts on his uniform'.
As one reads the book, one becomes increasingly aware of the severity and complexity of the turmoil in Assam and the situation worsening there since 1971. According to Rammohan, these disputes in Assam are not along religious lines, but are centred around land.
These lines from the book are quite illuminating, from the chapter focussing on Shillong: "You have Chief Ministers who, when the Director General of Police brings a list of Sub-Inspectors who have qualified in the selection test, keep sitting with their legs drawn up to their chair, chewing paan and pull out an alternative list which they have prepared and throwing it at the DGP, ask him insolently, 'Then what is this list?' It is only natural that such Chief Ministers also have equally shameless Director Generals, who have mortgaged their souls for a chair, a bungalow and a Government telephone."
Now, of course, there are also politicians who have so completely sold their souls, that they have no shame making speeches that trigger off killings. What else brought about this fresh round of killings in Assam? There was a complete parting of ways and rational thought soon after the demolition of the Babri Masjid. And now, physical assaults and killings are completely commonplace.
What's more, these killings and assaults, religious or ethnic or otherwise, are happening in front of our eyes, but we are saying nothing. What did we do when the three Kashmiri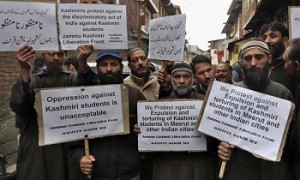 students faced, in Greater Noida, on the very outskirts of New Delhi, the kind of humiliation nobody should ever have to face? These students were not just beaten, they were even made to chant anti-Pakistan slogans!
For years, I have been sensing a growing anti-Kashmir atmosphere in the country, and this sentiment prevails the most in New Delhi and around it. Over a decade ago, the PUCL conducted a study and brought out a detailed report that revealed a shocking state of affairs. To name just one instance, the report had found that Kashmiri students and traders who travelled out of the Valley for higher studies and work, faced not just suspicion, but also threats and taunts. And these threats came not from their neighbours, but from local cops!
In my last column, I had mentioned that there ought to be a helpline for minority groups. It is yet to be seen what instant relief and rescue comes from the using of such a helpline, and let's not overlook the fact that those manning those helplines could let their preconceived notions get in the way. What is to be expected, ultimately, when so much hate is being spewed regularly, and when so much brainwashing might change our own realities?
Humra Quraishi is a senior journalist based in Gurgaon. She is the author of Kashmir: The Untold Story and co-author of Simply Khushwant.
 (Pictures courtesy post.jagran.com)