Trends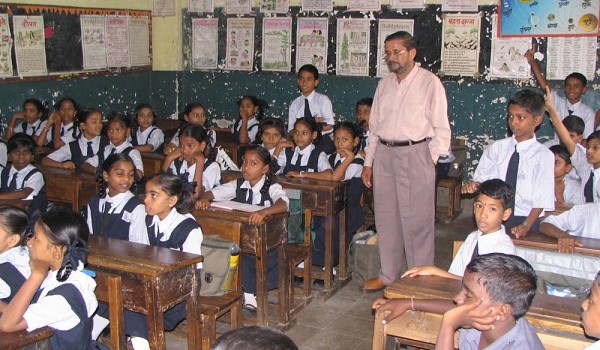 Published on February 9th, 2015
0
Municipal schools seeing more dropouts every year
A Praja Foundation White Paper projects a 63.6 per cent retention rate for year 2015-2016, lower than last year's 70.6 per cent.
by The Editors | editor@themetrognome.in
It is by now a known reality in Mumbai that most parents are unwilling to send their children to the city's municipal schools. A recent study by Praja Foundation has revealed that parents are worried about the quality of education provided in the city's municipal schools, and are hence, unwilling to send their children to these schools.
The Foundation's White Paper on the state of Municipal schools in Mumbai paints a dismal picture: "In the last five years (2009-10 and 2013-14), 51,649 children have dropped out of the municipal school system, and in the corresponding five years the Municipal budget allocation to the Education Department has more than doubled from Rs 1,255 crore to Rs 2,534 crore. In 2009-10, 10,67,477 children enrolled in Class I in municipal schools, whereas in 2013-14, this dropped to 39,663," the Report states.
"Infrastructure-wise, BMC schools are 100 per cent compliant. However, when we compare the performance of children studying in BMC schools with those studying in other schools, (Private unaided, private aided and unrecognised), there is a huge difference. In 2013-14, students from municipal schools had a passout rate of 67 per cent compared to 83 per cent for students from other schools in Class X (SSC)," the Report adds, stating further that the highest numbers of dropouts in 2013-14 were in the Hindi medium (17 per cent) and Urdu medium (13.1 per cent).
Praja has also suggested an action plan to tackle the problem:
– More transparency and accountability in the Education Department.
– Empower and strengthen school management committees (SMCs) to improve accountability at the school level.
– Focus on teacher trainings, SMC trainings and capacity building; free teachers from unnecessary administrative duties.
– Rigorous filling out of Continuous Comprehensive Evaluation (CCE) reports and inspection reports. Link reports with performance appraisal of respective teachers.
Read the entire White Paper here.
(Image used for representational purpose only)