Trends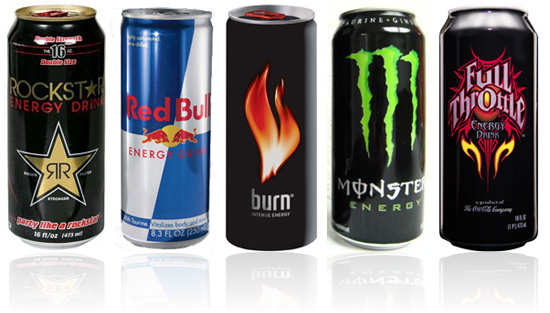 Published on December 29th, 2012
0
Mumbai drinks the most energy drinks
Bangalore and Delhi rank second and third in the country; survey reveals that more boys than girls consume energy drinks.
This is party season, and while the New Year approaches, the nation is looking for ways to stay up all night and party hard. And one way to do this is by consuming energy drinks.
But a recent Associated Chamber of Commerce (ASSOCHAM) survey reveals some staggering truths about energy drink consumption in the country. Titled 'Increasing demand of energy drinks among youngsters', the survey reveals that energy drink consumption has grown by 45 per cent in Mumbai, the highest growth rate anywhere in the country, followed by 42 per cent in Bangalore and 40 per cent in Delhi.
"The use of energy drinks increased with age, especially in boys, with almost 55% of 12th grade consuming energy drinks to boost their game…about 71 per cent of adolescents in urban centers of India consume energy drinks which leads to seizures, diabetic, cardiac abnormalities and behavioural disorders," the survey reveals.
ASSOCHAM Social Development Foundation (ASDF) team conducted the survey in major states-cities of Delhi-NCR, Mumbai, Haryana, Kolkata, Bangalore, Chennai, Hyderabad, Ahmedabad, Chandigarh, Jaipur and Lucknow, and interacted with around 2,500 adolescents (almost equal number of males and females) in the age group of 14-30 years. The respondents admitted that they consumed energy drinks for such promised factors as boost in energy, appearance, performance, improved immunity and overall health.
"Over 85 per cent of school and college students said, these drinks are easily available easily available in the market like retail stores, bars and pubs etc. The target buyers for energy drinks continue to be the young and working Indian population," reveals the survey.
"Energy drinks are non-alcoholic beverages containing caffeine, guarana, glucuronolactone, taurine, ginseng, inositol, carnitine, B-vitamins, etc as main ingredients that act as stimulants. These drinks contain high levels of caffeine, which stimulates the nervous system," said Dr BK Rao, Chairman, ASSOCHAM Health Committee.
"These drinks include high levels of sugar and up to 270 calories in each bottle – in addition to potentially harmful levels of caffeine, which has been linked to seizures, heart problems and behavioural disorders," said Dr Rao.
"Among 82 per cent teenagers, admitted that they opt for energy drinks during exercise for 'extra energy', 61 per cent for 'better hydration' and 40 per cent as they 'prefer the taste'. The consumption levels and situations in which people are consuming these energy drinks are worrisome," added Dr Rao.
(Picture courtesy thinkpress.org. Picture used for representational purpose only)