Trends
Published on August 12th, 2013
6
More women are buying jewellery online
Ease of shopping, higher spending power and a plethora of options has helped many women increasingly shop for jewellery online.
by The Editors | editor@themetrognome.in
Kavita Prabhu (26) leads a very hectic life – she works six days a week at her agency's client servicing department, and has to travel a lot for work. She has hardly any time or energy left on her one weekly holiday to budge out of her house. "I can barely make a parlour visit once every two weeks," she says. She can't even remember the last time she checked out a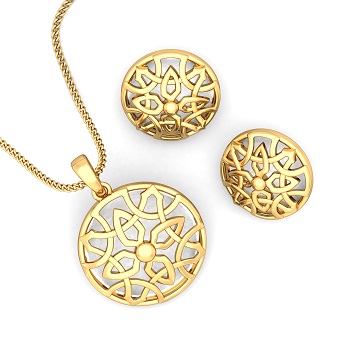 clothes sale.
So there's one thing Kavita does to save on time – shop online. Recently, she had to make some quick purchases for an engagement party. "I bought clothes, shoes, and the best thing of all, a pair of dainty gold earrings. I wouldn't have had the time to go to an actual store to pick these things up," she says.
Like Kavita, Mumbai's Mohana Shetty (34) has also taken to online shopping, and she is especially hooked on to jewellery shopping. "To tell you the truth, I love shopping alone, and I hate having an assistant breathe down my neck when I'm trying to select an item of jewellery," the mother-of-two and Goregoan resident says. "A friend told me about shopping for jewellery online, and I love browsing so many designs at my ease and making the purchase without a fuss."
Why shop online for jewellery?
According to an April 2013 report by the Internet and Mobile Association of India (IMAI), jewellery, personal and healthcare accessories have a 3.7 per cent market share at Rs 240 crore out of a total e-tailing market size of Rs 6,454 crore in January-December 2012. The e-tailing market for jewellery, especially costume and office wear jewellery, is only set to grow.
Says Gaurav Singh Kushwaha, Founder, bluestone.com, "We have observed an increase in the number of transactions made by women over the past one year. Jewellery is not an impulse purchase category and women like to take their time to select the right product and design before making their purchase. Online stores provide them the ease of browsing over days without compelling them to make a decision immediately. This comfort is absent in the offline jewellery buying space which becomes a reason for women to shop for jewellery online.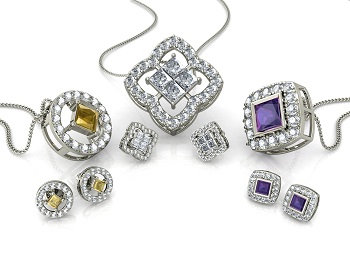 "Secondly, industry-wide, more numbers of women have started to transact in the online space due to the ease of getting a credit card. As women have become much more independent and have started earning big bucks, banks have taken special measures to cater to their financial needs." Naturally, this makes it easier for women to spend more and get the jewellery they want. Kushwaha says that though most women buy traditional jewellery online, the workwear jewellery space is also on the rise.
Says Preeti Shankar (27), "I once had a very bad experience with an online portal, so I am very sceptical about making expensive purchases online." Preeti's concern is echoed by a lot of other potential customers, who fear a lack of security for their transaction, and worse, not liking the jewellery they bought. "Sometimes some products look better in pictures, but when you touch them and see them, they may not look so nice," Preeti says.
Understanding this trend, several online jewellery stores try to remove all obstacles in the purchasing process, so that the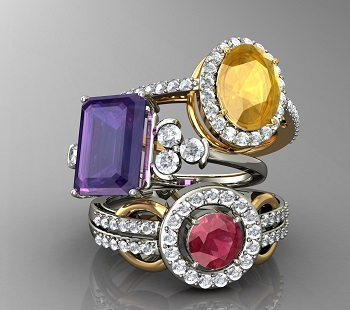 customer feels assured. "We have to appreciate the concerns and challenges that jewellery as a category poses for the customer. We address the trust issue by making the ordering process smooth," Kushwaha says. Another step in this process is the handing over of a certificate that clearly discloses the details of any item it accompanies, providing confidence for both buyer and seller.
If you are disbelieving of claims from online shopping portals about stores letting customers try on jewellery at home before buying it, you can breathe easy: reputed online jewellery stores make good on these claims. While they will not only offer you the chance to try the jewellery out before buying it, they will also allow you to return it in a certain amount of time with a refund.
How to make a good jewellery purchase online
– Browse only reputed sites.
– Compare prices of items on different sites.
– Look for user testimonials on the site.
– Ask for recommendations from women who've shopped for jewellery online. From them, you can find out how their overall experience with a particular portal was.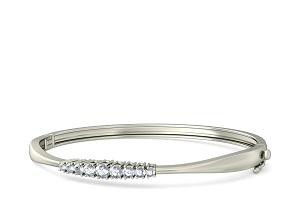 – Don't be afraid to ask questions and clear doubts. Most reputed online stores will put you in touch with a customer care executive to answer questions.
– Research the overall purchasing process. Some sites promise a full refund on exchange of the purchased item within 30 days, but you may find that they refund only a part of the money, as per prevalent market rates.
– Find out about the portal's money-back policy, exchange policy, try-before-purchase policy and whether a shipment charge is included in the price of the product.
– On purchase, check for BIS certifications for gold jewellery and certifications from third parties such as GIA for studded jewellery.
– Ask if the portal also has a physical store in your area so you can see the jewellery before you make the purchase.
(Pictures courtesy ripplelinks.com and bluestone.com. Pictures used for representational purpose only)