Trends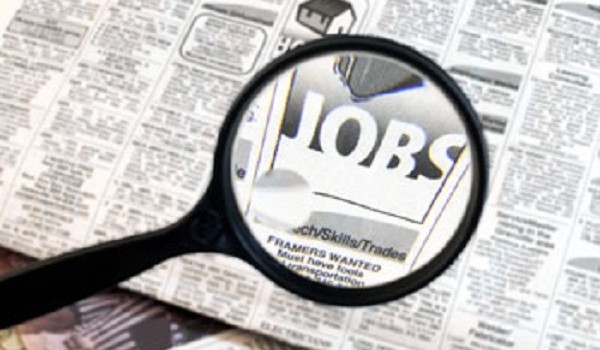 Published on July 28th, 2014
0
Mumbai sees drop in hiring for telecom, marketing, advertising
With markets improving, hiring is on an upswing in other parts of the country but low in Mumbai and Chennai.
by The Editors | editor@themetrognome.in
It seems that more jobs are available in the market, or rather, companies are willing to hire more talent, if a recent survey by ASSOCHAM (Associated Chambers of Commerce and Industry in India) is anything to go by. The survey finds that hiring was on an upswing in sectors like telecom, marketing and advertising in the first half of year 2014 across the country, except in Mumbai and Chennai, which registered a drop in hiring.
"Post-Budget 2014, aided by investment friendly measures like Real Estate Investment Trust (REITs) and prospects of easing of interest rates, the construction sector has also slightly improved in terms of hiring plans. The Budget focus on infrastructure has proved to be morale booster for the infrastructure but would still take time for on-the-ground action", adds the ASSOCHAM survey.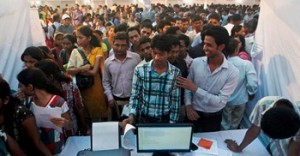 Deciphering the trend, DS Rawat, Secretary General ASSOCHAM said, "While the industrial production growth has pleasantly surprised for May with the manufacturing showing signs of uptick, the employers would like to see a definite trend line before firming up their hiring plans. Somehow, the marketing and advertising remain in relevance even in difficult times with the only difference being that marketing requires hard sell".
"Marketing and advertising professionals emerged as the next best in terms of demand profile during January to June 2014. On the other hand, manufacturing and automobile sectors reported stable hiring figures due to slowdown in the sales of vehicles and launch of new models," adds the survey.
The inputs were tracked on a daily basis for vacancies posted by about 2,500 companies via job portals like timesjobs.com, naukari.com, monster.com, shine.com and others together with advertisements offering job opportunities published in national and regional newspapers across about 32 prominent cities and 20 sectors.
Who's hiring the most?
Among the top locations, Delhi-NCR, Bangalore, Pune and Hyderabad reported the most active location during the January–June 2014. Some of the Tier-II and Tier-III locations (Surat, Vadodra, Nashik, Allahabad, Udaipur, Agra, Ajmer, Kota and Meerut) which have emerged as high growth markets, retained their position.
During January to June 2014, the demand for mid-level candidates was upbeat. However, the demand for talent at senior levels with 10-20 years and over 20 years of experience, recorded flat to negative activity across industries. It further shows that organizations are only looking to hire on demand, and hiring is restricted to niche skills. Focus is more on up-skilling available talent rather than sourcing fresh talent, reveals the ASSOCHAM latest estimates.
Telecom
As per the ASSOCHAM findings, Delhi-NCR region have recorded an impressive 54 per cent increase in hiring during January –June 2014 period followed by Bangalore at 38 per cent and Hyderabad, which reported a 32 per cent increase in hiring. On the other hand, Chennai and Mumbai reported a drop in hiring for the same period, recording a 15 per cent and 28 per cent drop, respectively.
BPO/ ITeS
The survey points out, the falling rupee has also helped the overall outlook of the ITeS industry in India, as outsourcing becomes a cheaper. Marketing and advertising profiles reported highest increase (48 per cent) in demand for talent. Customer service/Tele-calling profiles witnessed a drop of 8 per cent in demand during the same period. Hiring was upbeat for junior level candidates as the demand for the senior personnel came under pressure. However, those with skills in cutting edge technology stayed in demand.
Among top locations, Bangalore recorded a maximum growth (43 per cent) in hiring BPO/ ITeS professionals. Chennai reported highest drop (26 per cent) in demand during the period as compared to similar months last year. Candidates with experience of 2-5 and 5-10 years, reported maximum increase (22 per cent) in hiring in the BPO/ITeS industry. Candidates with over 20 years of experience saw highest drop (35 per cent) in demand in the BPO/ ITeS industry.
Consumer Durables/ FMCG
Consumer Durables/FMCG sector are expected to witness more than 10 per cent growth during this fiscal. Delhi-NCR (39 per cent) followed by Bangalore (37 per cent), Ahmedabad (23 per cent) witnessed a whopping 35 per cent increase in demand. Reasons for cities have picked up their hiring activity is because several chains are increasingly working towards expanding their businesses, and therefore talent requirement has gone up. Mumbai and Chennai, on the other hand, witnessed a negative demand for talent, a dip of 15 per cent and 23 per cent, respectively.
Banking, Financial services and Insurance (BFSI)
The Banking, Financial services and Insurance (BFSI) industry reported the highest growth in demand in the month of January 2014. The positive hiring movement in June (12 per cent) is significant, considering a major dip (16 per cent) February 2014, another dip in demand expected around fourth quarter.
Among the key locations, Delhi–NCR, Hyderabad witnessed maximum growth in demand (over 30 per cent) as compared to December 2013. In the insurance domain, demand for future hiring will be for frontline sales personnel with less than two years experience.
(Pictures courtesy indiatoday.intoday.in, zeenews.india.com)