Trends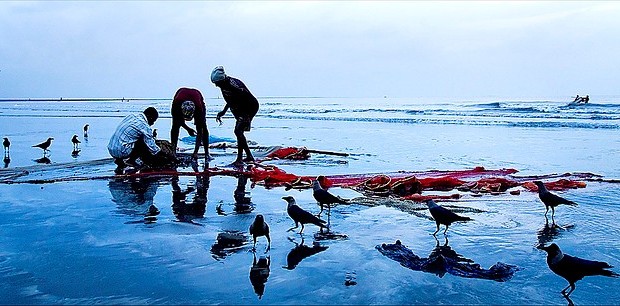 Published on February 7th, 2013
0
Fishermen can go fish
Maharashtra CM adjusts diesel rates for fishermen; the latter had been striking work since they were identified as 'bulk consumers'.
by The Editors | editor@themetrognome.in
If you're a fish eater, you probably know by now that your local fish market was very low on supply of fresh fish because fishermen had literally hung up their nets, refusing to go out to the seas. The reason behind this striking of work was that the State had recently identified them as bulk consumers of diesel – this meant that they would have to purchase diesel at an increase of Rs 11 over the previous Rs 52.
But this year being the precursor to the General Elections in 2014, naturally, the State Government would not want to appear as anything but populist. After lengthy wrangling with the Union Petroleum Minister Veerappa Moily, Maharashtra State Chief Minister Prithviraj Chavan today managed to get the State's fishermen reclassified as 'private consumers'.
With this, the striking fishermen are assured of being able to buy diesel for their fishing dinghies and motorised boats at the rates they have been paying as private consumers. Their strike, called since January 18 this year, has severely impacted their business, but they can now go back to work.
(Picture courtesy Akshathkumar Shetty)