Trends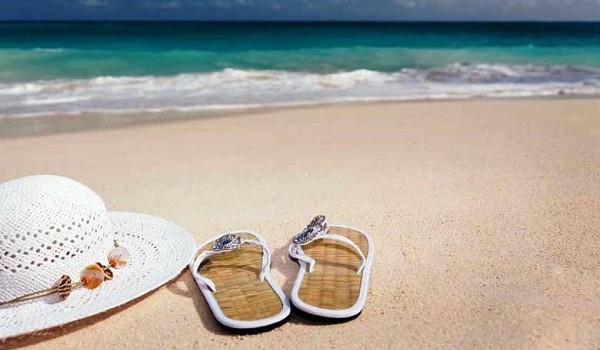 Published on August 18th, 2014
0
About 35% couples took a trip this weekend
Survey reveals that about 5 lakh travelers from the metros went to nearby tourist spots over the long I-Day weekend.
by The Editors | editor@themetrognome.in
The long weekend, starting from Friday, August 15 (Independence Day), and ending on Monday, August 18 (Pateti, Janmashtami) certainly allowed several people to take short trips to nearby locations. If a quick survey by ASSOCHAM (Associated Chambers of Commerce and Industry in India) is to be believed, about 35 per cent working couples of 500 couples surveyed in the metros of the country took planned an extended weekend trip during this time. 

About 5 lakh travelers made the journey to renowned weekend destinations, as per the survey based on feedback received from various working couples and tour operators in metros. "The weekend, starting this Independence Day on Friday, was extended up to Janmashtami on Monday (August 18) and about 35 per cent of working couples in metros planned to make it an extended holiday and escape to the nearby tourist destinations," highlighted the survey.

ASSOCHAM representatives interacted with about 500 working couples to gauge their mood and plans for the Independence Day weekend in five cities of Mumbai, Ahmedabad, Bangalore, Delhi-NCR, and Kolkata during the last fortnight.

While about 35 per cent respondents conceded they had planned their itinerary in advance, about 55 per cent said they would relax at home and enjoy some good quality time with their family and the remaining 10 per cent said they have not made any plans so far. "With work schedules getting hectic by the day, working couples in India impatiently await weekends and thus make the most of extended weekends," said DS Rawat, secretary general of ASSOCHAM.

The survey also took into account inputs from representatives of leading travel portals, travel agencies, and hoteliers who came up with various packages, as they had received a good number of bookings for traditional picturesque destinations located around the metros.
 
Certain respondents even said that their companies enabled the 'work from home' facility for their employees so that they could spend the weekend comfortably and complete their tasks as per their convenience.

Ashtvinayak, Goa, Khandala, Lonavla, Mahabaleshwar, and Matheran were the top destinations for about 30 per cent working couples in Mumbai, while almost 40 per cent respondents from Delhi-NCR rated Agra, Dharamshala, Haridwar, Jaipur, Jim Corbett, Khatu Shyam, Landsdowne, Mathura and Vrindavan, Manali, Mussoorrie, Nainital, Rishikesh, Shimla, Vaishno Devi and other spots among their favourite spots. 
Ambaji, Gir, Kutch, Mount Abu, Daman and Diu, Dadra and Nagar Haveli, Udaipur and others were significant getaway destinations for about 45 per cent working couples planning a quick holiday this weekend in Ahmedabad. Meanwhile, Chikmagalur, Coorg, Madhugiri, Mysore, Nandi Hills, Ooty, Ramanagara, Shivanasamudra Waterfalls, Wayanad and others were most sought-after weekend getaway destinations for 35 per cent working couples in Bangalore.

Bakkhali, Darjeeling, Digha, Mandarmoni, Murshidabad, Navadivpa, Raichak Santiniketan, Sunderbans, Tajpur, Tarapith and others were preferred weekend getaways for about 25 per cent respondents in Kolkata.
Also read: 'Four-day holiday causes six-hour traffic snarl on Mumbai-Pune Expressway', TOI
(Picture courtesy www.planmoneytax.com)