Read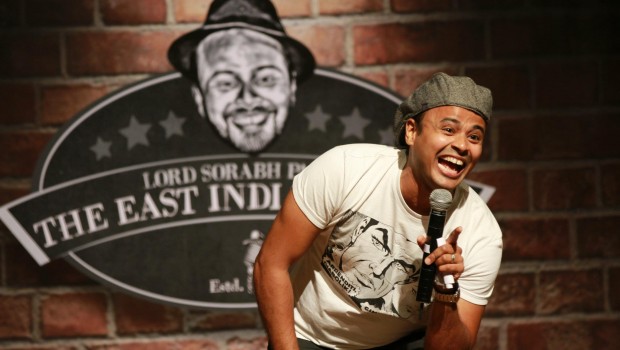 Published on October 18th, 2012
1
Two Pants on fire
Business journalist Meghna and stand-up comic and humour writer Sorabh Pant are siblings and first-time authors. Any similarities end there.
by The Editors | editor@themetrognome.in
Meghna and Sorabh Pant have been writing since childhood, and it was a happy coincidence that their debut novels were snapped up by the same publisher. Sorabh's book was published first, and Meghna's followed a few months later. The siblings were born just a year apart, and though they share so much in common, their approaches to writing and even answering interview questions were very different. In an e-mail interaction with The Metrognome, the duo traced their writing journeys and the creative processes backing their first books.
What inspired you to write your first book? Why this story? Is there an inspiration from real life?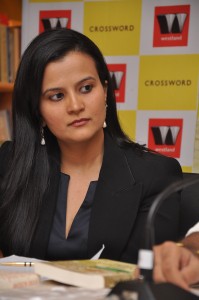 Meghna: The longest I've ever lived away from India was from 2008 to 2010, and when I returned home to Mumbai it didn't feel like home anymore. I almost felt betrayed because I'd been carrying this image of old India in my head as the ultimate truth, while the place had changed to an extent where my truth had become deviant. That was also a time when reverse immigration peaked and divorce became commonplace. There was a tectonic shift of the golden age from the US to India, and a raging debate about modernity versus traditionalism. I combined these triggers as the narrative for Amara Malhotra's story in One & A Half Wife.
Sorabh: A combination of depression and curiousity, induced by working in TV for too long. Fortunately, I switched to stand-up and being an author, which has quelled all such tendencies. Also, it was a challenge to write a funny book about the world of death – I mean, who does that? Aside from every major religion.
What was the first story you ever wrote? How old were you and what was the story about?
Meghna: I wrote a short story called Aberration which explored love of an unusual kind and this was actually published by a website called freshlimesoda. I was only 19 at that time and absolutely thrilled.
I started writing seriously around five years back, though at that time it was only short stories. To improve my art, I took several writing courses in New York, and after a fair share of rejections, my short stories slowly began to be published in reputed US literary magazines. The idea for a full-length novel, One & A Half Wife, came only in 2009.
Sorabh: I started writing when I was about 11. I was a fat, nerdy kid and the only person who would talk to me would be a pen, so I wrote all sorts of nonsense – it was complete gibberish about owls and pigeons and dreams. I think I may have been a girl.
How did Meghna's background (as a journalist) and Sorabh's (as a stand-up comic) help in the writing of your first books?
Meghna: Fiction is a subjective field, all about emotions and experiences, while finance and journalism are objective fields, based on data and facts. Yet, journalism techniques have come in handy for me while creating stories. It has taught me to write economically, within the bounds of reason, while keeping in mind what is interesting to a reader, and to pay careful attention to what's going on in the world around me. It's easy as a writer to shut myself from the world, so being a journalist forces me to keep seeing what's out there.
Sorabh: It's shaped it considerably. It made it easier to find the funny in some pretty strange situations. I mean, making fun of Pythagoras and flying Elephants was a whole lot easier with the background. Though, after a point I had to pull it back a bit because instincts told me to almost shove in a joke every three seconds. Fortunately, a lot of them weren't funny, so people thought I was being serious.
How long did you take to write your book?
Meghna: It took a year. I think seeing him (Sorabh) getting published gave me the impetus to also begin work on a full-length novel. I finished the novel a year later, in October 2010. Westland signed me on in January 2011.
Sorabh: Mine took eons. Close to five years. Mainly because it involved a hell of a lot of mental and physical research about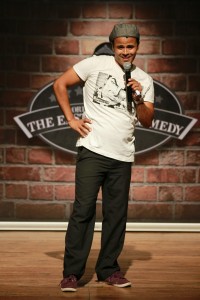 what different mythologies and religions thought about death AND also because, I refused to cut down a lot of my content, little knowing it was coming in the way of the plot. The upside is the book is nice and erudite right now. The downside is that my climax is not exactly what I would have wished it to be.
If I hadn't ended (writing before Meghna) first, it would have been a Chernobyl-like disaster. And, more embarrassing. Thoda reputation I had to hold up. I finished The Wednesday Soul about seven-eight months before her. And, just when I thought she would be off my back, the exact same publishers (Westland) accepted her book. These sisters are very persistent. Taking rakhi ka bandhan a bit far.
It's interesting that both of you got published within months of each other, and both your manuscripts were snapped up by the same publisher. Can you explain how this happened?
Meghna: It was sheer coincidence. I sent my novel submission to a few publishers, including Westland. Prita Maitra from Westland was the first among all the publishers to respond to my submission, and since she was passionate about my novel, I went ahead with her.
Sorabh was signed by Westland before I even started writing One & A Half Wife. In fact, Westland did not know that we were brother and sister till much after they'd signed me on.
Sorabh: I got picked up by them first. Then they offered a buy one get one sister book free offer. Simple.
Coincidence. And, also they're good publishers, and both books are good!
How did the two of you help each other during the writing process and after it?
Meghna: Since we write different genres and have different writing styles, there wasn't much we could discuss in terms of plot, character building or the narrative. What we were able to share were technicals, such as sentence structure, pace and grammar usage. But it was on a personal level that we were really able to support one another. Writing is a solitary process and we gave each other the space and solitude to write.
Our novels came out within months of each other, and we have so much to talk about! Sorabh has been through the rigmaroles (before me) so I seek his advice on every little matter, and he's very patient and supportive.
Sorabh: She helped me with a lot of editing, I helped her with a lot of backslapping and, "You go, girl" kind of nonsense. Also, since I experienced book launches and readings way before her, I could share my wisdom (read: mistakes) with her. It worked out well – her book is outselling mine. In retrospect, I wish she had been published first. HAHAHAHHA.
What is your parents' feedback on your books?
Meghna: They loved it, but were very amazed that their children – born just a year apart –write so differently from one another.
Sorabh: My parents are both equally awesome. My mom has read both our books twice each and marked mistakes in plot and grammar with a pencil. My dad has read every newspaper since 1963, so he has little interest in novels but, he read both of ours. They said supportive things about both the novels, they've always been supportive. I think their feedback is similar to most readers – my book is more off kilter and insane, so it takes a little bit of concentration to read it, but, if you do – the pay-off is terrific. Mum said it was surprising that I had thought of this at the tender age of 27. But, she's my mum – she's legally obligated to think I'm a genius. Meghna's book is easier to read and slicker. Our folks are awesome, we raised them well.
What are you working on currently?
Meghna: My collection of short stories is ready for publication. I am also in the early stages of writing my second full-length novel based in – and between – India and China. It's a dark comedy that portrays a family's greed, lust and power, in the wake of geopolitical tension.
Sorabh: I'm going nuts with stand-up. Currently travelling abroad and trying to get foreigners to notice my comedy, which is weird since few Indians in India noticed it! And, working on the second book – it's going to be utterly kickass. Whatever I learned writing the first – positives and negatives –with a whole lot of madness. I think it may surprise a few people AND appeal to a hell of a lot more people.