Film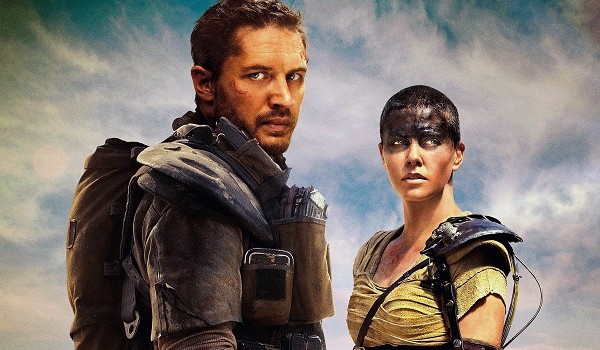 Published on May 18th, 2015
0
Review: Mad Max – Fury Road
Unrelenting, furious action runs alongside a feminist statement on slavery, torture and the overthrowing of shackles imposed by a dictator.
by Ravi Shet
'My name is Max'. This unrelenting action film starts with these words. Almost three decades after the original installment (starring Mel Gibson as Max), director George Miller comes up with this edition of Mad Max with Tom Hardy playing Max Rockatansky.
The film is set in an unspecified future, in a world grappling with little or no water and gas. Only one person, Immortan Joe (Hugh Keays-Byrne) holds the reserves to these precious resources and he lets the inhabitants have access to them for only a minute every day. Immortan Joe is the ruthless leader of a band of bald, white body paint-covered crazed soldiers referred to as 'War Boys.'
As luck would have it, Max is captured by Joe's War Boys and termed as a Universal Donor. He is tied to a speeding car and used as a 'blood bag' (and referred to as one) for an ailing War Boy named Nux (Nicholas Hoult), along with other War Boys who are in hot pursuit to capture Furiosa (Charlize Theron), a solider with a mechanical left arm and a former trusted member of Joe's army. For her part, Furiosa is on a mission to help Joe's five wives, known as 'prized breeders', escape from his world of torment in an armoured tanker truck.
Max and Furiosa's paths soon cross, but they start off on a bad note. However, as time progresses, they develop an excellent bond with each other, finally joining forces to battle their way in a furious, non-stop chase that will have you riveted and completely unable to tear your eyes away from the screen. Eventually, Nux switches sides and teams up with Max and Furiosa.
This is a relentless, extremely fast-paced and brutal film with a feminist narrative, and is backed by stellar performances. Tom Hardy does full justice to Max, and is superlative in both the fight sequences and the softer moments of the film. Meanwhile, in a deglam avatar and buzz cut, Charlize Theron is absolutely impressive and believable. Furiosa is one of the strongest women in recent Hollywood films, and is a new standard for other superheroines to live up to.
This is a must-watch for action and stunt buffs – with few dialogues, constant action and new heights in cinematography, Mad Max: Fury Road will keep your adrenaline high from start to finish in this mad drive for hope and redemption.
Rating: 3.5 out of 5
 (Picture courtesy www.madmaxmovie.com)