Event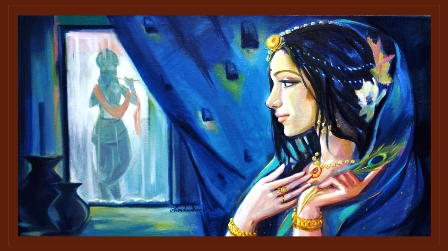 Published on November 6th, 2015
0
Two women exhibit in solo shows in Mumbai
Mumbai artistes Harshada Tondwalkar and Mithu Biswas present solo painting shows in the city. Do not miss either of them.
by The Editors | editor@themetrognome.in
The exhibition and painting scene is hotting up in Mumbai, and there are many shows to attend this season. Two Mumbai-based women, both of them painters, have set up solo shows in the city.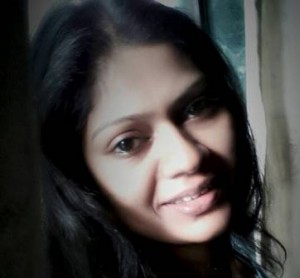 Artist Harshada Tondwalkar's much awaited solo show 'Krishnamay Radha' opens today at The Leela, showcasing 12 of her artworks. An alumnus of the JJ School of Art, Harshada has been building a steady repertoire of acclaimed work over the years. She has participated in several group exhibitions with contemporary artistes, but this is her second solo showing. "The artworks are based on the mythological theme of Krishna's escapades with his beloved Radha," she explains.
"All of them are oil paint on canvas. The love between Radha and Krishna fascinated me and spoke to me. They were not married, they were lovers, sharing a kind of love that cannot be seen anywhere else," she adds. Harshada has used a colourful palette, with meticulous detailing and a different story in each painting.
Meanwhile, artiste Mithu Biswas' solo showing 'Chasing the time' stems from her parents admonishing her in her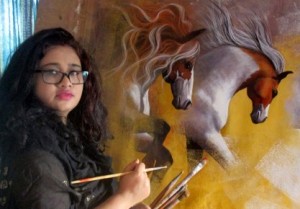 childhood. "They would keep saying, 'Don't waste time!' but I never understood the idea of time then. I later realised how important time is in our lives. Time doesn't wait for you, it is the most valuable resource in our lives. Through my series, I wanted to show this concept through a horse, drawing imagery of speed that cannot be reined in."
Mithu is an alumnus of Government College of Art and Craft, Kolkata and set up a permanent studio in Mumbai in 2009. Her solo show is up at Kamalnayan Bajaj Gallery, Bajaj Bhavan, Nariman Point.