Uncategorized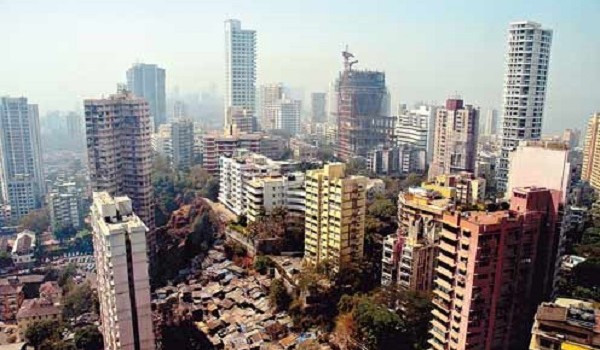 Published on July 28th, 2015
0
Who is buying flats in Mumbai?
Despite developers' many claims of 'sold out' projects, Mumbai's real estate market is still in a continuing state of stagnancy.
by Reyna Mathur
Any major newspaper in Mumbai these days normally carries a full front page advertisement for yet another 'dream housing project' in the city limits or on its outskirts. Big or small, most real estate developers are advertising for their upcoming projects like no tomorrow, spawning theories that the city's real estate sector is finally out of trouble.
However, experts are divided on the issue, and on-ground realities say otherwise. Despite aggressive advertising and appearances at property fairs, developers are finding it difficult to sell already built housing units, or get customer interest in new proposed projects. Each year, property prices are continuing to rise, making it virtually impossible for first-time buyers to even consider purchasing a property without the burden of large home loans.
Add to this the fact that several pockets of Mumbai – which were earlier considered a solid investment – are now simply saturated, having hit the boundary for growth. People then started considering the northern suburbs beyond Borivali, but with an overall slowdown in the industry, even these houses are not yielding the kind of returns they normally would.
A departure from earlier investment patterns
A common-sense approach to investing in houses is to select a site that promises future growth, and hence a doubling of the initial investment. Another way is to invest in under-construction houses so that payment instalments are easier on the buyer. However, cases of developers abandoning projects mid-way in the recent past have scared off potential buyers.
Another problem plaguing the real estate sector in Mumbai is the lack of implementation of planning and building norms. These cause huge hassles at a later stage, when builders seek OCs (Occupation Certificates) and CCs (Completion Certificates) which the BMC does not furnish on finding that several norms have been flouted in the construction process.
A lean period like never before
The first signs of a crash in the city's real estate market came with the worldwide economic recession of 2008-2009, when prices crashed dramatically. However, a year later, the sector consolidated and made good on its losses, but elsewhere, inflation and rising prices made buyers and investors think twice before taking the plunge. Interest rates on home loans also started climbing post 2010, and have continued to climb since.
All of this resulted in a curious 'more supply, less demand' scenario for housing in Mumbai. What was expected to be a 'drought' period of about three years has now extended to seven years.
Even the big developers are hit
Only major names in the real estate space in Mumbai, and indeed the country, are doing somewhat good business currently. With their strong market presence, they are able to not just generate more projects but complete the ones in hand. Yet, experts say that it is becoming a tough task even for these moneyed developers to sign up for new townships – there are no huge tracts of land now available in Mumbai, and the lands that are available are caught in a maze of reservations, permissions and modified Government policies.
The major projects currently underway in Mumbai, however, seem to cater only to the wealthiest sections of society, with each square foot of built space being sold upwards of Rs 50,000 or more (depending on the area of Mumbai).
The most badly hit are the middle-level developers, who mainly rely on small redevelopment projects or single-tower projects for business, and which are currently not forthcoming. With them are hit the middle classes, who are actually in need of housing but are forced to either move out of Mumbai or spend money every year on rental accommodation – even as their eternal quest for a house in Mumbai continues!