Kharcha paani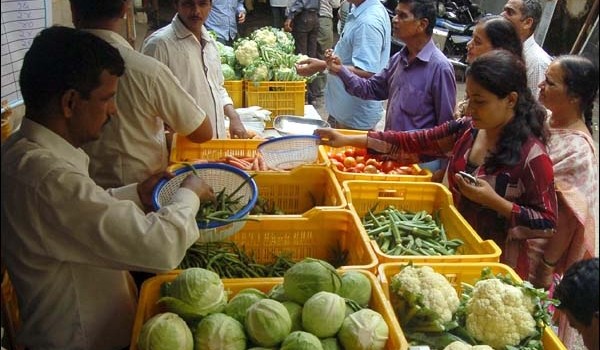 Published on July 21st, 2014
0
Vegetables prices up by 80% in two months
The retail and wholesale gap has reduced in two months in Mumbai, but is on an upswing in other places.
by The Editors | editor@themetrognome.in
Just how expensive have vegetables become in the last two months? A recent study by ASSOCHAM (Associated Chambers of Commerce and Industry of India) maps out the exact numbers.
The ASSOCHAM study of 33 'mandies' in India has revealed that during April to June 2014, the gap between the wholesale and retail prices of vegetables has increased by 80 per cent whereas retail prices in 10 centres has been to the extent of 30 per cent.
Releasing the study, ASSOCHAM says, it was also observed that on an average, retailers are selling vegetables at more than 48.8 per cent of wholesale prices and even in some centres, selling prices are at more than 51 per cent.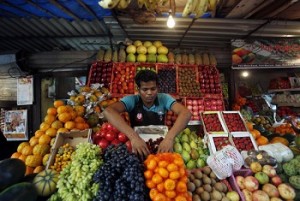 The study found that while cabbage retail and wholesale price gap has increased from 69.4% to 78.1%, brinjal 62.4% to 66.7%, cauliflower 59.0% higher than the wholesale price, chilly 56.2% to 62.6%, tomato 55.1% to 62% percent, garlic 52.4% to 54.2%, tomato hybrid 50% 58.2%, okra 49.5% to 58.7%, bitter gourd 48.6% to 50.7%, brinjal 45.9% to 56.7% peas and ginger 43.6% and 41.3% and onion increased from 35.3% percent to 48.1%.

The ASSOCHAM study further reveals that while Surat retail and wholesale price gap has increased from 49.7% to 50.8%, Lucknow 48.5% to 54.8%, Shimla 37.9% to 47.3%, Jammu 37.5% to 42.4%, Chennai 34.6% to 37.3%, Guwahati 33.7% to 37.3%, Amritsar 120.5% to 121.8%, Abohar 107.4% to 110.3%, Agra 90.2% to 93.6%, Nagpur 82.8% to 88.2%, Ahmedabad 69.4% to 96.1%, Delhi 68.9% to 83.4%, Chandigarh 68.5% to 73.9%, Dehradun 67.4%  to 63.3%, Jaipur 64.6%  to 62.7%, Mumbai 63.5% to 46.8%, Kolkata 60.8% to 69.5% Raipur 58.0% to 62.7%, Patna 57.2% to 65.4%, Ranchi 56.1% to 57.1%, Hyderabad 53.0% to 51.2%, Bangalore 51.8% to 59.2%,Kanpur 50.9% to 57.1%. 

ASSOCHAM Secretary General DS Rawat said, "The analyses are based on the wholesale price of vegetables and retail price of vegetables in the different markets in India. Wholesale price indicates the price at which retailers are buying from different markets and retail price is the price at which consumers are buying from retailers. The essential vegetables incorporated in the study are Bitter gourd, Brinjal long, Brinjal round, Cabbage, Cauliflower, Garlic, Ginger, Chilly, Okra, Onion, Peas, Potato, Tomato hybrid and Tomato local."

On the other hand, the ASSOCHAM study has considered 33 market centers in India. The centers are Mumbai, Abohar, Agra, Ahmadabad, Amritsar, Bangalore, Baraut, Bhopal, Bhubaneshwar, Chandigarh, Chennai, Dehradun, Delhi, Gangatok, Guwahati, Hyderabad, Jaipur, Jammu, Kanpur, Kolkata, Lucknow, Nagpur, Nasik, Patna, Pimpalgaon, Pune, Raipur, Ranchi, Shimla, Surat and Trivendrum.

The study has observed that most of the vegetables arrival have recorded declining trend except local tomato, potato fresh and onion (noticeably onion price during 2013-14 has recorded a  life time high). 

Onion arrival grew at a rate of 13.0 per cent during 2013-14 followed by tomato local grew at a rate of 7.9 per cent and potato fresh arrival grew at a rate of 6.2 per cent. Okra and Cauliflower arrival have recoded marginal growth rate of 0.4 percent and 1.9 per cent during the same period, mentioned the study.
(Pictures courtesy www.daijiworld.com, www.chinadaily.com.cn)