Places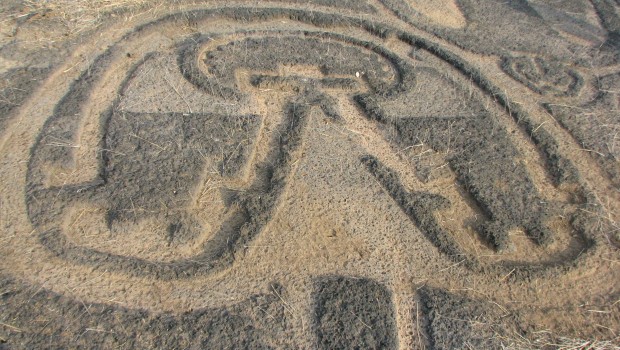 Published on November 23rd, 2012
1
Neolithic rock art sites found in Maharashtra
And there are many more waiting to be found, says Satish Lalit, who found over 60 petroglyphs in Sindhudurg alone.
by Vrushali Lad | vrushali@themetrognome.in
Two hitherto undiscovered sites for rock art – technically known as 'petroglyphs' – have been found and documented by 52-year-old trekker and rock art enthusiast Satish Lalit. In 2002, Satish and his team discovered over 60 petroglyphs in two villages of Sindhudurg district, Maharashtra. Though it is impossible to put a date to the carvings' origins, it is estimated that they may date back to 4,000 BC.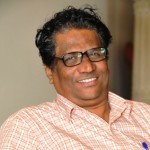 But the findings were made public on a major platform only this month. "When we found the first site, there was a bit of local publicity," Satish says. "But now we plan to publicise these sites in a big way."
In 2002, Satish decided to check out images carved in stone in Hiwali village, in Kudal (Sindhudurg). A friend had told him of "some images carved by the Pandavas on a plateau in his village. So I went to Hiwale village with my brother, Dr Balkrishna Lalit. This was the first site of petroglyphs we found in the district."
The discovery
Satish's day job makes him shuttle between the Mantralaya and the Chief Minister's residence Varsha – he is Chief PRO to CM Prithviraj Chavan – and when he takes a break, he goes trekking or does the rounds of Maharashtra's forts. "I had heard of rock arts, but I first saw an example of it in Usgalimal, South Goa in 1996," he remembers. "But we discovered the first such site in Maharashtra in 2002."
The other site was found in Kudopi in Malvan, with a team of local youth. "There are more than 60 petroglyphs  at Kudopi. My team and I wandered for two days before we found the site."
But the search was worth the wandering around, because the find was truly stunning. "All of them were amazing, especially the second site, but of special interest to us was the petroglyph of a mother with her child. The 'V' carved on the body signifies femininity as per international symbology," Satish says. Other petroglyphs include those of a bird, animals, circular patterns, fish and even human figures.
Pandava pictures
"The petroglyphs are may be carved by our ancestors in the Neolithic Age, that is 7000-4000 BC. It is very hard to determine the exact period, but these petroglyphs are carved using metal tools, so that is one way of determining the period (of origin). The locals had only heard about these images; I asked so many people in these villages about them, but nobody knew the location as nobody had visited the site. They call them Pandava chitra (pictures) and only knew from their elders that there were some such images on the hill," Satish explains.
Many more to be found
He is on the lookout for more such sites in Maharashtra, and is confident of finding them. He says that petroglyphs are to be found at Virdi (on the Maharashtra-Goa border), Khanavli (Rajapur) and Niwli (Ratnagiri), and there is a chance of a common lineage between these sites. "To find a site, we ask people in villages if there are any caves on the hills. We take a local guide and look for the sites; sometimes we find what we're looking for, at other times, there's nothing," he says, adding that there are several more petroglyphs waiting to be discovered in Sindhudurg and Ratnagiri districts. "It is difficult to find them, because they are always located in remote areas, and nobody goes there. Since the terrain is rocky, there is no vegetation, so humans don't go there. That could explain why there is such less information about existing petroglyph sites," he reasons.
He recently presented his findings at the Rock Art Soceity of India's 17th Annual Congress at Badami, Karnataka. "I urged that since this was the first time that such a large site of ancient petroglyphs had been found anywhere in the country, wide publicity should be given to these sites so that Sindhudurg's rock art would be known all over the world. I am now going to contact the Archaeology Survey of India and inform them of my findings. Also, I will request them to declare the sites as protected ones," Satish says. A book on his experiences with Maharashtra's petroglyphs is also on the anvil.
 Have you found a petroglyph in Maharashtra? Write to Satish Lalit at satishlalit@gmail.com.