Wellness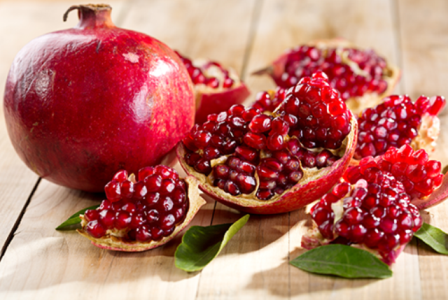 Published on July 14th, 2015
0
5 super foods for health and vitality
These 5 super foods pack a potent punch to protect you from a host of diseases and strengthen your immunity.
by Beverley Lewis
You don't have to be a vegan or vegetarian to reap the benefits of these particular foods. These vegetarian/vegan foods are not only packed with vitamins, minerals and fibre, but promise to fight free radicals in the body, thereby preventing disease and slowing down the ageing process. Listed below are our top 5 favourite vegetarian/vegan super foods.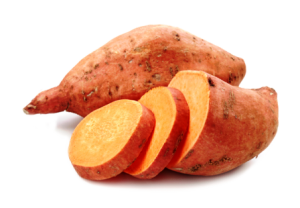 Sweet potatoes: These humble tubers are loaded with vitamin C, D and B6 and potassium and also contain iron. They are also high in magnesium, which is important to maintain a healthy heart, blood, bone, muscle and nerve function. And since sweet potatoes are high in beta carotene, they may help improve one's eyesight and boost one's immunity.
Amaranth or Rajgira: This gluten-free grain is not only high in protein, but is also gluten-free. It is also high in folate, B6, fibre and vitamin C. Rajgira also contains more than three times the average amount of calcium and is also high in iron, magnesium, phosphorus and potassium. This tiny grain contains the amino acid lysine, which is needed to metabolise fatty acids, absorb calcium and is essential for thick, strong hair. Rajgira also has twice the amount of calcium as milk, thereby reducing one's risk of getting osteoporosis.
Pomegranates: Are high in phytochemicals, vitamins C and B5 and are full of antioxidants. They also contain large amounts of vitamin K, which helps to support bone health. They are also packed with manganese, which is required to form bone structures and potassium and helps maintain cellular functions and balance fluid levels. If you regularly consume pomegranates, you will be able to protect the skin against free radicals caused by sun damage and sunburn. The oil of a pomegranate contains the antioxidant ellagic acid, which may help to inhibit skin tumours and protect the body against skin cancer.
Turmeric: This golden-yellow spice is both an antibiotic and anti-inflammatory and may help fight cancer and Alzheimer's. Studies show that Curcumin, a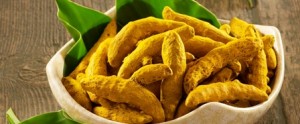 compound found in turmeric, may reduce swelling and help ease symptoms of osteoarthritis and rheumatoid arthritis.
Kiwi: This fuzzy looking fruit contains large amounts of vitamin C and is a good source of potassium, fibre and vitamins A and E. They also contain the antioxidant lutein, which is needed by the body to maintain good vision and a strong heart. Kiwis also increase collagen production and brighten the skin.
(Pictures courtesy www.morningagclips.com, turmericworld.com, www.drfuhrman.com)