Guest writer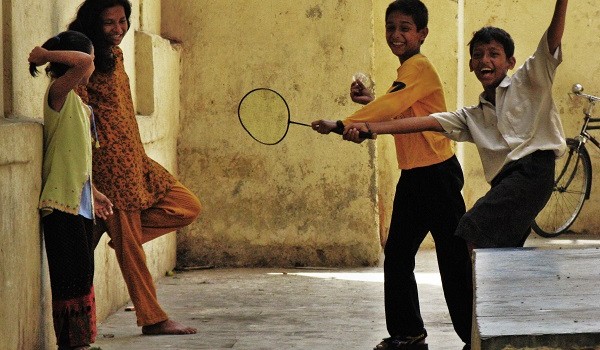 Published on February 7th, 2014
2
Mumbai's children – in want of playing spaces
A space-starved city's biggest casualty is the lack of playing spaces for children – but where should our children play?
by Dr Pooja Birwatkar
As a young girl, the dreams of my future were like most other people's – a happy life, a good husband, a good job, of course money, a nice house and lovely kids playing in my garden. But wait. Did I say "A garden of my own?"
This was the only part of my dream which was not fulfilled. Why? Because I got married and moved to Mumbai.
In a city of dreams where many dreams succeed and many crash, my hopes of a garden came crashing down after I moved to Mumbai. I never knew the worth of a garden till I became the mother of an energetic, always-running-and-jumping child. My building, like most other buildings, is starved of open space. The builder has minted money by making flats on the ground floor, too. The leftover space serves as a parking lot for a few privileged flat owners who have bought the parking space (though it is not meant to be sold). Anyway, a garden is non-existent in the premises and the only 'play area'left is the space between parked cars.
Thanks to Mumbai traffic and busy office hours, most people return home late and that means their empty parking lots are utilised for cricket, badminton, running, etc. My five-year-old son and other children of all sizes and ages compete with each other every evening to catch the best available space. The mothers of the little ones huddle in one corner, chatting and gossiping. But amidst all these chatting sessions, our eyes are forever trained on the entrance gate to spot a car entering the building. As soon as a car shows up, there are shouts of "Car aa rahi hai, bacchon, side pe ho jao!". Chaos follows, with children running in all possible directions, some even towards the car, followed by their anxious mothers.
The poor driver of the car is, by now, conscious of all eyes on him/her. The kids are happy if the car is not about to park in their playing space. If it does, then the car owner is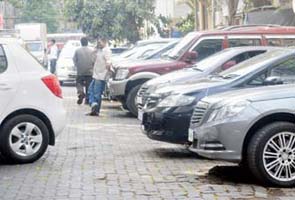 made to feel guilty as the children drag their feet, pick up their bottles and playthings with a "Why you came early today?" look on their faces. The car gets parked and the playing resumes, only to be interrupted again by another car entering the building.
Meanwhile, a daily feature of play time in the building is the falling down and hurting themselves of at least two children every day. This is no joking matter – the children fall on hard floor and sometimes seriously injure themselves. Every day, I carry a silent prayer in my heart for my child as he plays. Come rainy season, the children are robbed even of the parking space 'play area'. After the rains subside, the moss-covered floors make even walking impossible.
The solution to all this is go to a nearby garden. But alas! When I go there, I realise many people know of this solution already. The gardens are crowded and unkempt. Most of the swings, slides are rusted and broken with sharp edges. Besides, going and coming back from the gardens means getting stuck in traffic and for parents who come home from long hours at work, this can be very frustrating. Some buildings do boast of a play area, garden and other such amenities, but the cost of living and maintenance issues make them unaffordable for the middle class.
But despite all these limitations, the children still enjoy their limited play space and make the most of their play time, and for that, I really salute them. Parents are often heard lamenting about the space crunch problem and give the usual excuse that their children watch TV as there is nothing else for them to do. We have to understand that limitations would be there, but they can also be suitably overcome if one wants to. Since nothing can be much done in terms of infrastructural changes to overcome this space problem, what best can be done is to employ some smart strategies for play time:
– Parents can make groups and organise play activities for younger children.
– Groups can take turns to supervise the children while other parents can use the time to run errands.
– Parents can take turns to ferry the children to the nearest park or ground. This can be done on Saturday and Sunday mornings and other school holidays.
– Plan for play time so that it does not coincide with people returning from office and using the parking lot.
– Invest in creative indoor games for rainy days. Puppet shows, activities, story sessions, dramatics can all be planned for children for summer vacations and the rainy season.
It is important for children to play with each other as apart from recreation and fun, it also trains them for social interactions and is an essential part of the growing years. And though I gave up the 'Ghar, ghar ke aage garden, garden mein grass aur usme khelte bachche,' dream for my own children, I dream it now for my grandchildren. And now you must excuse me as I see a car approaching and I must warn the children who are playing kho kho.
Dr Pooja Birwatkar is currently pursuing post doctoral research and working in the area of science education. She has been associated with the field of education in the past as a teacher educator, and her area of interest is research in education. 
(Pictures courtesy www.ndtv.com, letsjapan.wordpress.com)