Deal with it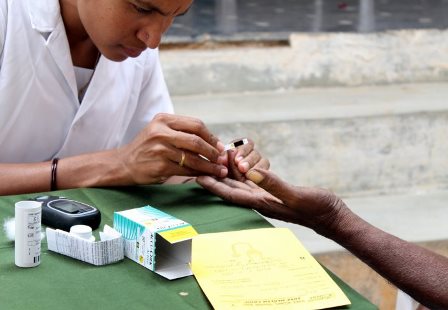 Published on July 15th, 2015
0
BMC goes after diabetics in Mumbai
BMC will set up special OPDs, dispensaries and new hospitals in the city to deal with high diabetic patient load.
by The Editors | editor@themetrognome.in
The highest numbers of diabetics are found in India, and many of them are concentrated in the metros. Naturally, the current public health facilities are overstretched in dealing with the large numbers of patients seeking treatment.
Recently, the Confederation of Indian Industry (CII) in partnership with Eli Lilly announced that it had developed a unique platform that not only deliberates on the rising menace of diabetes, but that it had submitted actionable recommendations to help strengthen policies and Government programmes [such as NCPCDS] related to the management of diabetes.
The BMC is now coming up with special OPDs, 80 dispensaries, 18 peripherals and 3 major hospitals in Mumbai to address the 'increased NCD patient load' under NCD Programme Services initiative. "The Corporation is trying to inculcate the habit of eating healthy food amongst the citizens of Mumbai", said Dr Daksha Shah, Deputy Executive Health Officer (NCD) RNTCP, Public Health Department, Municipal Corporation of Greater Mumbai (MCGM). She added that the novel initiative involves intensive regional consultations with relevant experts to draw up comprehensive suggestions, best practices, challenges and enablers faced by service providers in Government and private sectors in day to day management of diabetes patients.
Said Dr Ashok Kirpalani, Professor and HOD, Nephrology, Bombay Hospital Institute of Medical Sciences (BHIMS), "There is a need to check diabetic nephropathy at an early stage before the need of dialysis sets in. The ability of microalbuminuria test to pick up renal failure at an early stage needs to be recognised as there is only 3 per cent mortality in test positive patients."
Dr. Manoj Chadha, Endocrinologist, PD Hinduja National Hospital and Medical Centre, said, "High blood pressure needs to be recognised early and treated appropriately with ACE inhibitors/ARB". He added that "Hypertension is also an important contributor to morbidity and mortality in Diabetes Mellitus."
(Picture courtesy www3.imperial.ac.uk. Image is used for representational purpose only)