Soft Coroner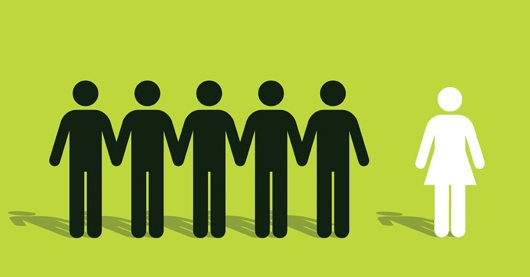 Published on March 8th, 2013
0
Women's Day in a man's world
Prashant Shankarnarayan wonders if Women's Day is to be celebrated or observed, and either way, seriously, what's the fuss about?
prashant@themetrognome.in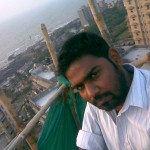 The situation – An email regarding Women's Day sent by my office's HR department.
The observation: Two days ago, I heard a woman in my office shriek in excitement. Then a few more women followed in unison. Our HR team had sent a 'Women's day special' email, mentioning that all the female employees can shop till they drop on Women's Day and can buy stuff equivalent to their respective net salaries.
Some women reacted as if they had been crowned Miss Universe. The men started complaining even as some of their female colleagues rejoiced; and then there were many like us who knew this just can't be true. It took a while for them to realise that it was a prank. Few women, who were literally dancing in bliss moments ago, were seething in rage even as the HR head (a woman) tried to explain that it was 'just a joke'. Well, I feel that's what Women's Day has been reduced to – just a joke!
To start with, are we supposed to celebrate Women's Day or observe it? If we are supposed to celebrate it, then we in India have been celebrating womanhood for thousands of years. So what's the big fuss about? If it is supposed to be observed as a day where we contemplate and resolve to better the status of women, then why haven't we succeeded in simply making life better for women despite celebrating womanhood for thousands of years?
Yes, it is easy to say that present-day women have it better than the ones who existed in the past. But is it enough? Is it enough that they go to work and parties? That they can choose their careers and partners? That they can enter traditionally male domains like defense and airlines? That they have access to contraception and can choose the number of children they want to bear? Is that why we earmark a particular day on the calendar as Women's Day?
Then why is it that even today any random guy can rape an innocent girl without an iota of fear in his heart? Simple, because in the deepest patriarchal recesses of our hearts, many of us still don't treat them as equals.
How else does one justify the rape of a foreign national at her own home in Bandra by a small-time crook? How could one rape a girl in a moving bus? How does one explain the rape of a woman in India every 20 minutes? And where does a Woman's Day stand in response to this barbarism?
We are hypocrites. Our age-old adage starts with 'Mata', then proceeds to 'Pita, Guru and Deivam'; incidentally our favourite expletive too starts with 'madar@#$!' The same race that has worshipped man and woman as equal in the form of Ardhanarishwara have pushed many a woman in her late husband's funeral pyre. Many of us ogle shamelessly at other woman but believe in covering up our wife in a burqa or a ghoonghat. The Indian woman is the Goddess who needs to be appeased and at the same time the sacrificial lamb that gets  butchered. Similarly many men pay lip service to Women's Day only because they know that the remaining 364 days belong to them.
I wait for the day when we won't need a particular day to celebrate womanhood because that is the true measure of equality. Till then we have nothing to be proud of because it is just a Women's Day in a Man's World.
Prashant Shankarnarayan is a mediaperson who is constantly on the lookout for content and auto rickshaws in Mumbai. The Soft Coroner attempts to dissect situations that look innocuous at the surface but reveal uncomfortable complexities after a thorough post mortem.
(Picture courtesy charteredbanker.com)