Campaign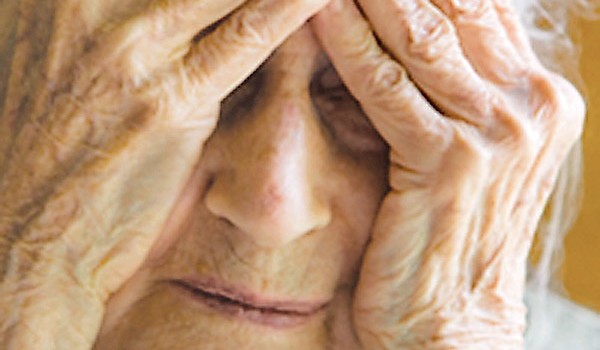 Published on September 16th, 2013
1
Mumbai's observing World Alzheimer's Month
A few Mumbai-based NGOs and colleges have partnered to organise a series of events and talks on Alzheimer's this month.
by The Editors | editor@themetrognome.in
It is a disease that has ravaged millions of people over the years, and it continues its onward march every day, unchecked. Alzheimer's is the most common form of dementia, and is known to affect a person's memory, behaviour, learning and thinking patterns. According to alz.org, Alzheimer's is the sixth leading cause of death in the United States alone.
In India, too, the numbers of those affected by this disease is worryingly high. Even more grim are recent findings that the disease, though traditionally known to strike those in advanced years, is beginning to show signs and symptoms even in those who are 40 or 50 years old.
September 21 is celebrated as World Alzheimer's Day every year. In our city, the NGO ARDSI (Alzheimer's & Related Disorders Society of India) Greater Mumbai chapter and Silver Innings have set aside all of September 2013 for Alzheimer's awareness, and the two entities are jointly observing Alzheimer's Month. "The partners for the initiative also include SVT College, YWCA Andheri, Pushpa MA Foundation, St. Thomas Orthodox Church, Helpage India , Nirmala Niketan College of Social Work and A1 Snehanjali Assisted Living Elder Care Home," says Sailesh Mishra of Silver Innings. "Currently, the street plays are in progress, which are conducted in a very attractive manner. The plays address real-life case studies and have an instant connect with the audience. Also, Ganpati mandals have been very supportive as they want to address social causes. This way, we are helping to spread the message with religious and cultural programmes and events," Sailesh adds.
Some pictures from the street plays:
The month-long initiative aims to spread awareness about dementia and Alzheimer's, their effects on both the patient and families, caring for the sufferer, how to know if it's Alzheimer's, and various other topics. "This will be done through a series of street plays, interactive talks, memory walks and interaction between experts, students, senior citizens, medical professionals and whoever is interested in attending," Sailesh explains. The events are free and open to all, but with prior registration.
Programme schedule:
September 12 to 28: Street plays for sensitisation and awareness at various locations and Ganpati mandals in Mumbai , Navi Mumbai and Thane District by Nirmala Niketan Students of Social work, in association with Helpage India and Silver Innings Foundation.
September 20, Friday : Interactive talk and street play at Asha Kiran Senior Citizens Facility, YWCA, near Navrang Cinema, Andheri (west), 11 am onwards.
September 21, Saturday : Memory walk and street play at Pushpa Ma Foundation, Dada Dadi Park, Veer Savarkar Udyan, LT Road, Borivali (west), 5 pm to 6.30 pm.
September 22, Sunday : Interactive talk and awareness campaign at St Thomas Orthodox Church, SV Road, Chincholi, Malad (west), 11 am to 12.30 noon. Contact Tony Varghese on 9820486605 for details.
September 27, Friday : Interactive talk and street play at A1 Snehanjali, Silver Innings Assisted Living Elder Care Home, D'silva Nagar, Nala village, Nalasopara (west), 4 pm to 5.30 pm. Contact  9323919145 for details.
September 28, Saturday : Sensitisation seminar 'Understanding and respecting individuals with Alzheimer's', a lecture supported with skits, videos and a poster exhibition, by students of Family & Child Enrichment Center, Department of Human Development, Mini Auditorium, SVT College, SNDT University, Juhu, 2 pm to 4 pm. Contact 9820498738, 9821488790 for details.
Email ardsigreatermumbai@gmail.com; silverinnings@gmail.com or a1snehanjali@gmail.com for programme registration, or contact ARDSI Greater Mumbai Chapter/Silver Inning Foundation : 9987104233/ 9029000091 (Monday to Saturday, 10 am to 6 pm).
The Metrognome is proud to partner the Alzheimer's Awareness Month. If you have a story or an insight about dementia and Alzheimer's to share, do write to us as editor@themetrognome.in or tweet to us @MetrognomeIndia and we will feature your thoughts. 
(Pictures courtesy Silver Innings Foundation and www.ekantipur.com)