Become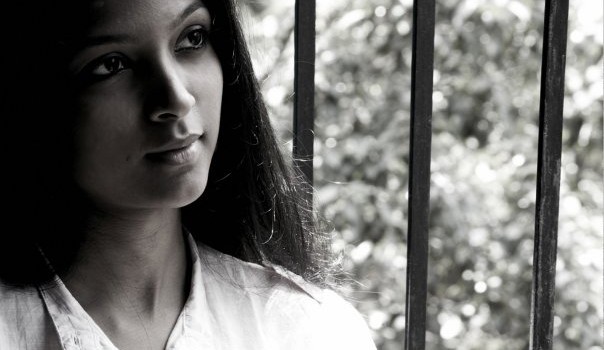 Published on November 5th, 2012
0
'No egos on the set'
Prutha Rajeshirke is a shoot-at-site pro – she handles entire photo shoots and ensures that everything goes as per plan.
By The Diarist | thediarist@themetrognome.in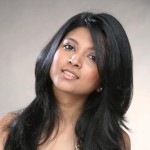 Prutha Rajeshirke (26) worked at Femina magazine as a photo shoot coordinator till last year, and this year she started her own production company, Madmoth Production, with a partner, Ryan Padbidri. The firm sets up every aspect of a shoot – right from sourcing the right people and space, to ensuring that the shoot goes off without a hitch.
Prutha tells us what it takes to be a production coordinator and what you should do if you want to branch out in the same profession.
Please describe your previous work experience.
I worked for 141 Sercon-BTL event company as an events executive, and with photographer Avinash Gowariker as production manager. Later, I worked at Femina magazine as a photoshoot coordinator.
What prompted you to start Madmoth Production?
I always wanted to start a production company of my own, so thought I should start at an early stage, use my years of experience and fulfil my dream. The name for the company actually occurred to my brother, and I felt it was quite apt for the way we production people flutter around from place to place to meet clients' needs. Plus, the name is unique.
What is the size of your company?
Ever since the company was established, we two partners, Ryan and myself, handle the work. And we have a crew of 15 members, including our art director and his co-workers and makeup artist, stylists and photographers.
Did your experience at Femina help you in any way?
Yes, it definitely did. Femina is a brand in itself and it makes a lot of difference in the industry to have a name like Femina on your résumé.
Since the time you started your company in August last year, what has the response been like? How do you make your company's presence known?
The response in the beginning was not very good, but we didn't even expect it to be good. Any business or company takes at least a year and a half to take off. But this year has been good. Our contacts over the years have helped us get work. Ever since we've started, we've got in touch with all our contacts, sent emails notifying them about this venture, and once we'd done enough shoots under Madmoth Production's banner, we started a Facebook page  and a Twitter account. This helps us with the needful publicity.
Which shoots do you handle?
At Madmoth, we handle editorial, commercial (brand related), beauty, jewellery and interior shoots, primarily, apart from others.
Which are the brands or projects you you've worked on, till date?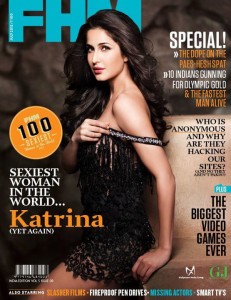 I've worked with magazines like Femina, Filmfare, OK, Cosmopolitan, Hello!, FHM, &persand, HT Brunch, Wedding Vows and Cineblitz. Some of the brands I've worked with include Force India, Lakmé, Jealous 21,Titan, Samsung, Asian Paints, Sparx, Sach, Jayalaxmi Silks, Cotstyle and Exten.
What is the most challenging aspect of your work?
To get everyone together on the particular day (of the shoot) is my biggest task. This is difficult to do, since not everyone may be free and available on the day we want to shoot, especially if it's a celebrity. We have to work months in advance, sometimes, to get their dates, and it's not just about getting the celebrity or the photographer, either. There are so many other people and factors involved in shoots: models, makeup artistes, hair stylists, photographers, locations, the magazine or brand…and then there are the deadlines we have to meet.
So how do you plan and execute a shoot?
You have to follow a process. First, you get the brief and the concept of the shoot from the client. Second, you organise the necessary people and the set, as per the given brief. Third, it's all about on- shoot coordination and production, making sure everything is organised as per demand.
What do you do when a shoot does not go as planned?
If a shoot doesn't go as planned, then we look for alternative options on the basis of the concept, if it's a matter that concerns the production team. The job of a production person is to set everything right and get organised, so if there is any difference of opinion or a celebrity concern, for instance, then we talk it out and come to a mutual understanding.
How do you deal with egos on the set?
If at all there are any ego clashes on the set, then we make sure we don't let our own egos come in the way of work. And we sort out the issue with professionalism, as it is nothing personal. But at the end of the day, we want the best results from our shoot. As a production team, we cannot afford to have any ego, because the responsibility on our shoulders is immense.
Why is a company such as yours needed in today's market?
A production company is always needed in this industry, it isn't a new concept. There are many companies which are big establishments in this field. There is always an ever-growing need for production companies, especially with increasing demand. It's a head source for any shoots. Also, there is an increasing competition.
Which are the kinds of shoots you don't like?
As a production team, every shoot is a challenge, as the work process is the same. Therefore, I can't categorise shoots into likes and dislikes.
What skills and knowledge must a person possess to start a venture such as yours?
Firstly, you need to know the industry well. Have a database of contacts ready, brush up on your communication skills, and cultivate loads of patience. And most importantly, hone your organisation skills – production is all about organisation. Get production knowledge by joining an event school, and later join an event company or production house which will help you develop your production skills. Also, try and meet as many people as you can to increase the size of your database. What's more, never think any shoot is too small.