Big story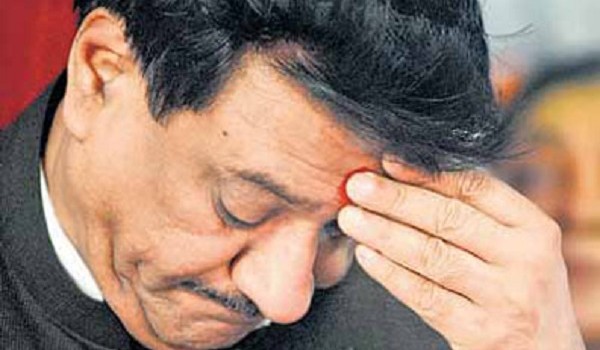 Published on September 3rd, 2014
0
'Help!' says Maharashtra CM to Modi
Maharashtra CM Prithviraj Chavan wants the Centre to resolve the State's load-shedding and power crisis, writes to Modi requesting help.
by The Editors | editor@themetrognome.in
Yesterday, Maharashtra Chief Minister Prithviraj Chavan had roundly criticised PM Narendra Modi and his Government for not fulfilling their 'achche din aanewale hain' promise. Today, Chavan wrote to Modi asking his help in involving all States to solve rising load-shedding problems.
In a letter dashed off to the PMO today, Chavan expressed his concerns over private power generators expressing inability to continue with their operations, in lieu of disputes arising out of fuel unavailability. The letter was sent a day after Mumbai, the country's financial capital, experienced unprecedented hours of near-total blackout in the business and tony residential neighbourhoods for a few hours.
In the letter, Chavan has urged Modi to look for a solution to the problem of load-shedding in at least five affected States, of which Maharashtra is one.
See the letter reproduced below:
'DGIPR/ CMO
September 3, 2014
Respected Prime Minister,
As you are aware, competitive bids had been invited for supply of power by involving the Private Sector in electricity generation. However, since the bids were finalised, there have arisen very serious issues regarding fuel availability. Legal challenges have emerged due to change in laws that have lead to disputes arising out of the Power Purchase Agreement that were executed. As a result of these disputes, Private Generators have expressed inability to continue with the operation. This has led to large scale load shedding across the State. Due to the ongoing Ganpati Festival in Maharashtra, the problem has become more acute.
The State Government has been engaging with the Private Power Producers for almost two years to find a solution. To resolve this crisis, I have also held a meeting with Shri Piyush Goyal, Hon.MoS (Power), Govt. of India, in the presence of Shri Sharad Pawar, MP on 30th August, 2014 in Mumbai. During the meeting, it was felt that in view of the magnitude of the problem and its national ramification, the matter needs to be resolved at the highest level. The fact that this problem is being faced by at least five States calls for a larger consultation and involvement of the Govt. of India to resolve the issue.
I earnestly request that you may please call a meeting of Chief Ministers of the concerned States so that an early solution could be found.
Sd-
Prithviraj Chavan,
Chief Minister, Maharashtra.'
(Picture courtesy www.facenfacts.com)