Big story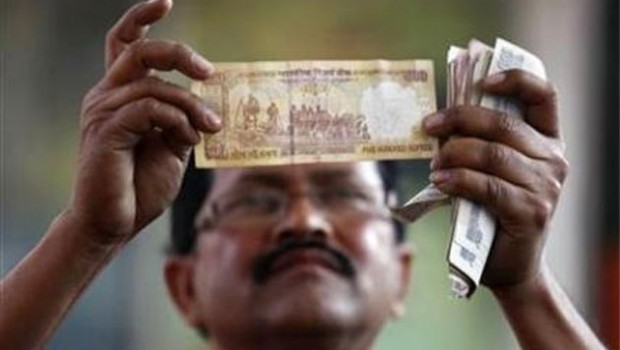 Published on April 29th, 2013
0
Have you got counterfeit currency?
Mumbai Police bust major currency counterfeiting operation, but about Rs 1,25,000 in fake notes is already out in the market. If you have a fake note, do alert the cops.
by The Editors | editor@themetrognome.in
The counterfeit currency racket in the country is still going strong, going by the latest arrests of four men from different parts of Mumbai, who were involved in printing and circulating fake notes of Rs 100 denomination. The police fear that at least Rs 1,25,000 worth of fake Rs 100 notes are currently in the market (see below for serial numbers). Interestingly, it was a group of vegetable vendors in Mankhurd who put the cops on to the track of the gang.
A few days days ago, a 19-year-old vegetable vendor at the PMGP colony, Zainab Sheikh, thought that the Rs 100 note that a customer had just given him in payment for one kilogram of chillies, looked suspicious. He asked a woman vendor next to him, from whom the same man had purchased other vegetables, to show him the money the man had paid. When the woman, Rajashree Bankur and Zainab compared the two Rs 100 notes, they found that their serial numbers were identical.
The two quickly asked other vendors at the market if the man had purchased vegetables from any of them, and all of them pulled out the money the man had paid them. Seeing that the man was still in the vicinity, they quickly grabbed him and after a heated altercation, marched him to the PMGP beat chowky.
Based on what the man, Birudev Salgar, told them, the police alerted other police stations about a gang involved in printing and distributing counterfeit currency notes. In a week, four others were rounded up from Vasai, Ghatkopar and Mumbra. One of them was found to have Rs 49,400 worth of fake notes at his residence.
Do you have fake money in your possession?
Based on the gang's confession, the police suspect that despite the haul they have already apprehended, about Rs 1,25,000 in fake currency is afloat in the market. If you think you have a fake note or if a note(s) in your possession bears the serial number(s) listed below, do contact the nearest police station. The fake notes bear these serial numbers:
3GB 629121    7HA 008134    9QH 920124    3 FM 592462    7RH 025509     JEL 559238    0AL 090801    3QR 078477    1SC 348244    4LL 042058    4LL 042681
3KQ 562018    6DF 017545    JBE 847389      4LL 207150     3FF 786329      5GH 415791    0LL 744211     3GP 283156
(Picture courtesy  Reuters. Image used for representational purpose only)