Big story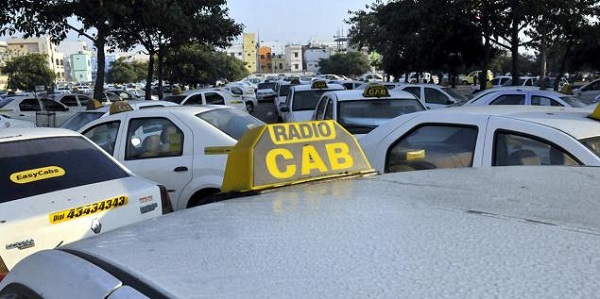 Published on November 20th, 2013
0
Bigger fleet taxis on Mumbai's roads soon?
State Government okays the re-granting of 7,844 cancelled taxi permits for bigger fleet cabs in Mumbai Metropolitan Region and outside.
by The Editors | editor@themetrognome.in
We are currently counting down to General Elections 2014, and if ruling parties want to make a difference to their fortunes, the time is now. The Congress-NCP Government in Maharashtra is taking a step in this direction by tackling two problems at once – the problem of congestion on the city's roads, and that of cabs having a carrying capacity of just four passengers.
Today, the State Government decided to reissue 7,844 of the taxi permits it cancelled for phone fleet taxis. From last year, the Government had cancelled 19,687 permits in the Mumbai Metropolitan Region (MMR) and nearby areas. However, the Government has recently been mulling the idea of radio cab operators adding vehicles that have a passenger carrying capacity of five or six passengers, plus a driver. The need for a larger vehicle has long been felt, it feels, with some families having to hire two cabs when going out because of the present low carrying capacity of taxis. Hence, by hiring one vehicle instead of two, the congestion on the city's roads may be reduced.
There is already a draft notification in place that proposes that the operator of a radio cab service ensures that at least 10 per cent of its cabs have a seating capacity of five or six passengers, plus the driver. Today, the Government also emphasised that the operator must have at least 1,000 permits in the MMR. As on October 2010, the Government had decided to grant at least 4,000 licenses to phone fleet taxis. By amending the rules, the Government is also looking to restrict the number of permits given to a single operator so that more operators can put their vehicles on the road and prevent any one company from monopolising the market.
However, there is no clarity on how much a ride in a fleet taxi will cost.
(Picture courtesy www.thehindubusinessline.com)