Big story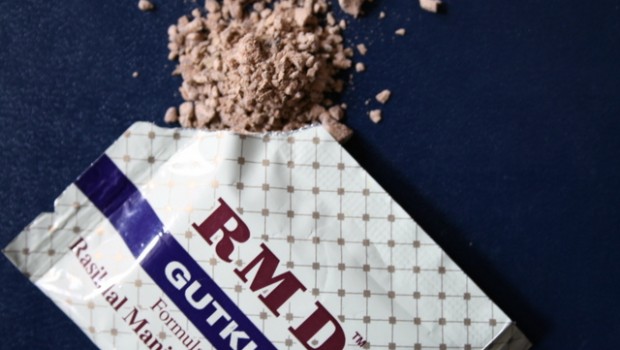 Published on February 12th, 2013
0
After gutkha, doctors want ban on supari, zarda and paan masala
The Indian Dental Association recently wrote to the PM, asking for all smokeless tobacco substances to be banned from sale.
by Krishnaraj Rao
Doctors, more specifically dentists in the country, are increasingly up in arms against the sale of chewable tobacco in any form. Several state branches of the Indian Dental Association (IDA) have addressed a letter earlier this month to Prime Minister Manmohan Singh pointing out the while banning gutkha was good, it was not good enough.
The letter said, "We the dentists who are responsible for oral health, are extremely worried about rising trends of mouth cancer especially amongst the youth. This epidemic is the result of rampant use of tobacco and areca nut in different forms. As per Global Adult tobacco Survey, 2010 released by Ministry of Health, 22 crore Indians are chewing this deadly concoction. We would like to thank the Government for banning gutkha in several states under the Food Safety Act.
"However, gutkha chewing accounted for only 10 per cent of all smokeless tobacco consumption. Regional consumption of smokeless tobacco product is diverse and smokeless tobacco product is been flavoured and packaged in different pouches and sachets. The major chewing is in the form of Jarda, Surti, Khaini, Mava, Kharra,Paan etc apart from Paan Masala (supari/betel nut) with or without tobacco. Supari (betel nut or areca nut) is a confirmed cancer-causing substances and leads to many other diseases. Despite plethora of knowledge against it, supari is being sold as a mouth freshener under brand name of Paan Masala or Supari Mix.
"The epidemic of mouth cancer cannot be curtailed without a comprehensive prohibition of selling these lethal products freely as packaged mouth fresheners. We sincerely hope that you will use your good offices to prevent premature deaths in our country by strict implementation of section 2.3.4 of Food safety and standards (prohibition and restrictions on sales) regulation 2011 to ban all flavored and packaged smokeless tobacco product across country. Please prohibit the packaged and misleading areca nut preparation in the form of pan Masala, Supari Mix etc," the letter says.
"I request the PM to urge the remaining eight states to ban gutkha for effective implementation of the ban across the country to save millions of lives, especially, youth from this killer product," said Dr Ashok Dhoble, General secretary, IDA Head Office.
While the tobacco bans passed by states earlier in 2012 were strictly restricted to gutkha and paan masala containing tobacco, some of the later ones have been tending towards taking on other forms of chewing tobacco also. For instance, see Mizoram's ban order, which says, "complete ban on sale of gutkha/paan masala/zarda or other chewable products containing tobacco or nicotine with immediate effect and until further order." This is also one step ahead of most other states, which have put a one-year tenure on their ban orders.
The death knell for the chewable tobacco industry first sounded on August 1, 2011, when a new rule was notified under Central Government's Food Safety and Standards Act (FSSAI). It said: "Tobacco and nicotine shall not be used as ingredients in any food product." Soon afterwards, 20 states banned gutkha, namely: Madhya Pradesh, Kerala, Bihar, Maharashtra, Himachal Pradesh, Rajasthan, Haryana, Jharkhand, Chattisgarh, Gujarat, Punjab, Uttarkhand, Mizoram, Delhi, Sikkim, Andhra Pradesh, Odisha, Nagaland Uttar Pradesh, Jammu & Kashmir and four Union Territories  – Chandigarh, Daman & Diu, Dadra and Nagar-Haveli and Andaman-Nicobar.
(Picture courtesy wahid.fr. Image used for representational purpose only)