Watch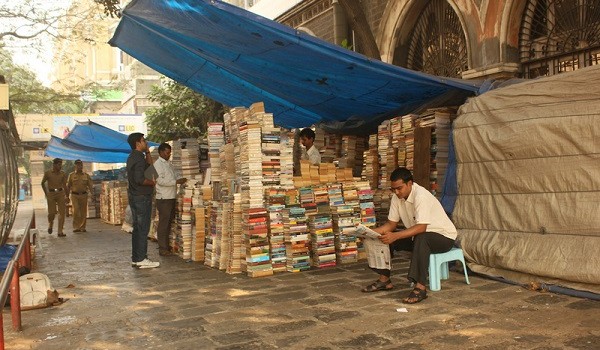 Published on July 18th, 2013
0
Watch this film to read better
Film to be screened at Max Mueller Bhavan this evening discusses the challenges that the reading habit faces in Mumbai.
by The Editors | editor@themetrognome.in
Early last year, Sayalee Karkare, alumna of the Erasmus Mundus Global Studies programme (EMGS) received a fellowship from the Tata Institute of Social Sciences (TISS) in Mumbai to make a documentary film on books and reading culture in in the city. She collaborated with Matthew Sharp from the Mundus Urbano programme, who did the camera and sound work for the film.
The film, titled Books In The Big City, addresses the challenges that the culture of reading faces in a fast-changing city like Mumbai. As the city modernises and Mumbaikars shift their reading online, many small libraries and bookstores are closing down. What's more, there are fears that mainstream magazines and news publications might also take their wares to the Internet.
But is this really about to happen? Street booksellers, famous in Mumbai for selling everything from pirated to first edition books, are also feeling the pressure. While technology has opened up new avenues for reading, not everybody can afford access to the Internet and e-readers. This raises important questions about access to knowledge in general, and the need for reader-friendly spaces in overcrowded urban areas in particular.
Books In The Big City explores these issues through the testimonies of prominent locally-based writers, readers and booksellers, taking the viewer on a journey around the city, from the cramped living quarters of a bohemian bibliophile to exclusive members-only 'public' libraries.
The documentary is part of the 'Urban aspirations in global cities' research laboratory, an international collaborative project in which researchers from TISS (Mumbai), the Max Planck Institute (Germany) and Partners for Urban Knowledge Action and Research (Mumbai) are working together. The project aims to compare post-colonial mega-cities in Asia, including Mumbai, Singapore and Shanghai, and to understand how the urban community of rapidly growing mega-cities impacts the development of urban aspirations.
Head to the Library, Max Mueller Bhavan, Kala Ghoda today, July 19. The film begins at 7 pm, seating starts at 6.30 pm. A Q&A follows the screening.
(Picture courtesy Sayalee Karkare, video courtesy EMGS)