Watch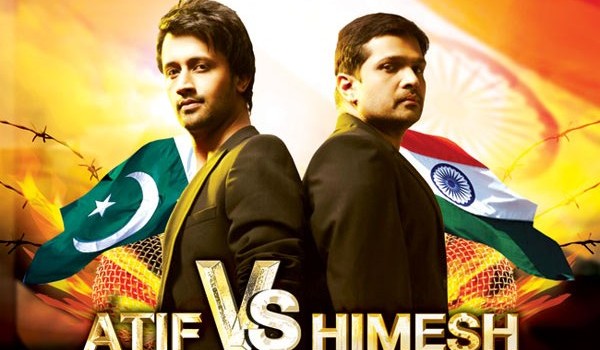 Published on October 25th, 2012
1
5 lame TV shows
These lame shows are LAME! We watch them only because it feels so good when we switch off our TVs.
by The Diarist | thediarist@themetrognome.in
Good heavens, the idiot box will surely make idiots out of all of us. I'm not saying watching TV is bad, I'm saying watching bad television programmes will give our brains serious injuries. And trust me, there are a LOT of bad television programmes on air right now. So bad, our eyes are bubbling over and our heads are throbbing with the question: Why? Why do I do this to ourselves?
And because I believe that misery, like the food you don't like, must be shared, I present to you five lame TV shows I've tortured myself with in recent times.
Two Broke Girls (Star World)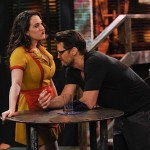 The creators of this show claim that it is 'the evil twin of chick lit'. Sure it is. It is also the evil twin of everything that is smart and funny. An interesting premise – two girls working at a diner to raise money for their own cupcake shop – is let down by severely bad acting and terrible writing. In fact, the writing itself could have been salvaged if the two lead actors were any good – but they are not good. At all. The girl who plays Max, especially, is terrible – her face is heavily Botoxed, her mouth is a constant pucker that you want to attack with a blunt instrument, and her imagined poker face when she is being sarcastic, is only reflective of the fact that she cannot do a convincing poker face. Avoid this one at all costs.
Zindagi Ki Haqeeqat Se Aamna Saamna (Colors)
I missed about 10 minutes of the start of a random episode of this show, because I was trying to memorise its name. Once I got the hang of the show, however, I was mesmerised. The channel has done well to periodically announce that the episode is a dramatic representation of real-life events. What Colors failed to say, however, was that the dramatisation was so extreme, you would begin to think about your life for a bit.
The show has two mediators, a panel of bad actors pretending to be the jury, a bickering family/couple, and an on-location 'investigator' called Vikram, whose job is to unearth the truth behind the participants' claims. So, on the episode I watched, Vikram was entrusted with finding the bank details of a man who had encashed a cheque that belonged to his wife – she being unaware of the amount on the cheque (!) or that he had signed various contracts on her behalf (!!). So Vikram got actual bank records – surrendered by the bank without a single question – and got people to confess on camera that the man was a shady 'un. What's more, Vikram telephoned people from the studio and introduced himself as "Vikram bol raha hoon, Zindagi Ki Haqeeqat Se Aamna Saamna se," and the people on the other end of the line fell over themselves to talk to him. He couldn't have got a better response if he'd said he was Shahrukh Khan looking to cast newbies for his next film.
If you've had a bad day at work, this show, with its richly comical production values and casting, is the show for you.
The Vampire Diaries (Zee Cafe)
Let's face it – vampires are stupid. And given that they are stupid, they should either remain firmly ensconced in their coffins, or when they do come out, they should keep their fangs to themselves. But no. This lot is unable to keep its trap shut. Plus, in the three episodes I watched, there was constant back-biting (and neck-biting) and everything was a bit of a muddle. There was one scene when one of the leads lies down in the middle of the road, thereby prompting a friendly motorist to stop and ask if he is hurt. After some puzzling dialogue, during which he admits that he must kill her but finally tells her that she is free to go, he leaps out at her from the air and bites her anyway. These vampires, I tell you.
Also, I don't know if the creators wish to convey constant menace, but could they turn the lights up, please? The show is literally so dark, I have to turn up the brightness on my TV set. And when I do that, all these vampires look like crap. I'd much rather watch the really entertaining Supernatural, instead.
Sur Kshetra (Colors)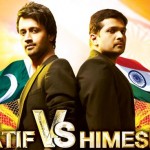 Answer me this: Who selected the two men on this show? What were they thinking when they put these two on the judges' seat? When was the last time Atif Aslam did not sound like a goat? Or Himesh Reshammiya, like a soul in torment? And why is the singing on this show so mediocre? Also, who let Ayesha Takia out of her house?
After you've answered the above, can you also explain if you've been able to figure this show out? All everyone keeps doing is fighting with each other and going jingoistic on each other's ass. The two men argue all the time, then they have individual slanging matches with the three women judges. From what I've seen so far, the show follows a loop – bicker, sing, bicker about the singing, sing, bicker…
Keeping Up With The Kardashians (Zee Cafe)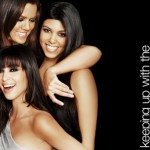 I have no words for this one? Like, it's really terrible? And I really wish this entire family would be locked away someplace? Where they couldn't do any more shows? Why am I talking like this? Because that's how Kourtney and Kim talk?
(Pictures courtesy aapkacolors.com, picgifs.com, 2brokegirls.maxupdates.tv and shandsworld.blogspot.com)