Tech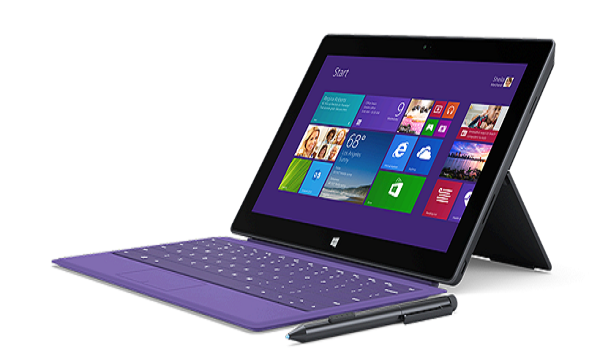 Published on September 24th, 2013
0
On the (sur)face of it
What is the 'Surface' that's got everyone's attention since yesterday? Our tech writer gives the dope on Microsoft's newest offerings.
by Manik Kakra
Microsoft's previous Surface efforts did not prove to be very fruitful. Their sale figures were not very impressive, and the company had to write down a huge loss from the devices. Yesterday, in its Surface event, Microsoft released two new tablets – Surface 2 and Surface Pro 2 – to take on the iPad as well as make some efforts to better Microsoft's position in the mobile space.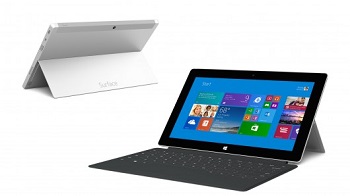 Surface 2: The Surface 2, like the original Surface, is meant for Microsoft's RT platform. The tablet runs on Windows RT 8.1, and comes pre-loaded with apps like Outlook RT and MS Office. Under the hood, there is a 1.7 GHz quad-core nVidia Tegra 4 SoC, along with 2 GB of RAM. It boasts a 10.6-inch ClearType full HD screen, and comes in 32 GB and 64 GB storage options. While the rear has a 5 MP camera, the front has a 3.5 MP camera, and both can do HD videos. Other features include Bluetooth 4.0, WiFi a/b/g/n, 3.5 mm headset jack, dual stereo speakers, card reader and USB 3.0. Among freebies, users will get a year of free Skype call and also 200 GB of cloud storage on SkyDrive for two years. The tablet can be pre-ordered on Microsoft's website (http://www.microsoft.com/surface/en-us/pre-order), but not for the Indian market. The 32 GB model costs $449 and the 64 GB model $549.
Surface Pro 2: The Surface Pro 2 (see main image above) is the tablet to get if you need full-fledged Windows 8 functionality. The tablet is powered by Intel's 4th generation Haswell chipset, along with 4 GB (or 8 GB, depending on model) RAM. Having the same 10.1-inch HD screen, the Surface Pro 2, and comes in 64 GB, 128 GB, 256 GB and 512 GB storage options. You also get a Pro Pen to be used on the tablet's screen. You can buy one ffrom $899 up to $1,799, depending on the model.
Microsoft has also introduced Type Cover 2, which can be used with both these Surface devices. It has got backlit keys and comes in black, blue, pink and purple. Apart from that, a new Power Cover was also shown. This one is meant to be attached with your tablet in order to increase its battery life (MS claims two and a half times the original battery) without adding too much bulk.