Film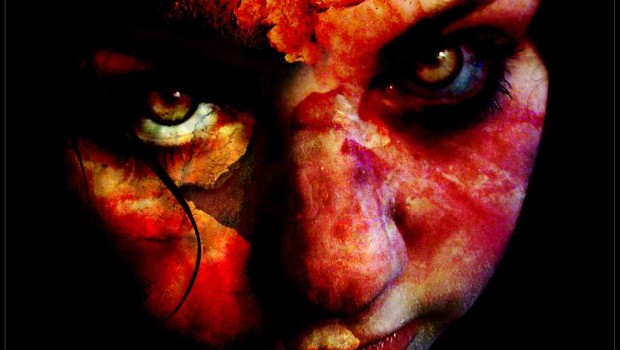 Published on December 26th, 2012
0
Spare us the horror
The way Bollywood decides to make a horror film is a nightmare in itself, for both writers and the audience.
by M | M@themetrognome.in
Before I throw in my two cents' worth on the subject, do watch this promo of a 'horror' movie scheduled to release this Friday.
Can't stop laughing, right? Wonder what would happen if the makers of this film had decided to make a comedy.
Horror as a genre is very demanding to make. The director has to be very articulate with the finer nuances in creating 'that scene' which will get you to the edge of your seat. Some filmmakers in the Hindi film industry have given us masterpieces in horror, while others have just inflicted horror on us.
So how does one decide to experiment with this less sought-after genre?
Let me illustrate the general trend with just one recent example. This is a true story:
This tale begins with a good script and a young passionate director and his partner (a strictly professional relationship). The duo was overzealous in its idea to make a horror movie. Note that in this story, it is not the actual plotline of the film that is important, but rather, what happens to it in time.
So anyway, the duo left no stone unturned to lock in every single detail of the script before the narration.
Enter the producer. This guy claimed to be a Dark Knight fan, and never mind if he didn't know who Christopher Nolan was. Hence, his feedback post the first narration went something like this, "Great, great. This is very good. I actually got goosebumps just listening to it. But what if we remove the ghost and make a thriller…the hero's friend can be the murderer. Let's see how that goes, change it a bit."
An additional reason for removing the ghost from the horror film, in case the producer hadn't made himself very clear already, was, "People don't like horror movie these days, look what happened to Ram Gopal Verma's Phoonk. It doesn't work in India." It is, of course, another matter that anything RGV touches these days turns into poop; the only time he got it right was with Bhoot.
The duo, their enthusiasm deflated, now worked on the script to make it a Whodunit. But if it was so easy to pull a taut thriller out of thin air, we would all be creating our own versions of Sherlock Holmes. Expectedly, Script Narration Round 2 didn't  go well either, since the story lacked the twist-in-the-tale ending. They toyed around with the story for many days, but in vain.
The producer, by now impatient, decided to address the duo with another gem of an idea, which went something like this: "Maybe we should go back to the ghostwala plot, since you guys are unable to make this a non-ghost story. Also, a climax where you reveal the ghost will not require an explanation… look at Paranormal Activity." This change of heart was not out of sympathy or love for the struggling writers…Vikram Bhatt had just announced Raaz 3, so now horror films suddenly had the potential to work at the box office.
The producer continued, "You guys should watch The Grudge, The Ring and other English horror movies for the climax. It's unbelievable."
The script was accordingly revised multiple times over the next two months and now it was nowhere close to the original draft. The damage was done, and the duo by now just wanted just to get done with this Godforsaken film. The producer, meanwhile, was still wondering about the ending of the film, and was torn between Basic Instinct and Shutter Island – never mind that both are thrillers and not horror films.
Finally, the last scene of the film was decided. Since making a choice was not easy, it shall accommodate both the Hollywood films.
So how does it end, you ask? You shall know next year. *winks *
Sharp as a tack and sitting on more hot scoops than she knows what to do with, M is a media professional with an eye on entertainment.
(Picture courtesy fanpop.com)