Event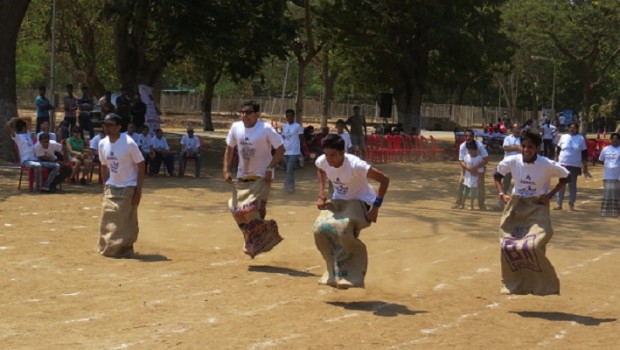 Published on June 2nd, 2014
0
'Come out and Play' concludes with a bang
Mumbaikars turn up in large numbers to participate in The Metrognome's maiden event at Mahalaxmi Racecourse on Sunday, June 1.
by The Editors | editor@themetrognome.in
It was all that anyone had hoped for – a fun Sunday with the family, spent playing traditional Indian games at a beautiful ground, and with loads of laughter and friendly camaraderie to help. The Metrognome's maiden event in Mumbai – Come out and Play' went off with a bang amidst much cheering and competition among participating Mumbaikars.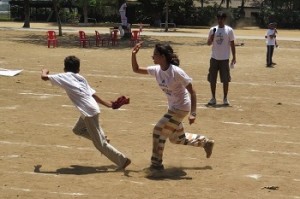 At stake were family passes from Adlabs Imagica, apparel vouchers from Libas, and a bumper prize for the best performing family of the day – the Suranas – who won a helicopter ride from Shhaawn Aviation. Other families present to the end received gift packets from Hakim Masala.
Said Sajid Shaikh, who registered for the event with a family of 22, "We had been looking forward to this event excitedly, and we even cancelled a family trip for it. It was great fun reviving memories of our childhood, with games like langdi, lagori, sack race and dog and the bone. I hope the organisers host this event again."
The event was jointly hosted by The Metrognome and I-deators Events.
(Pictures courtesy Urvashi Seth Ranga)