Event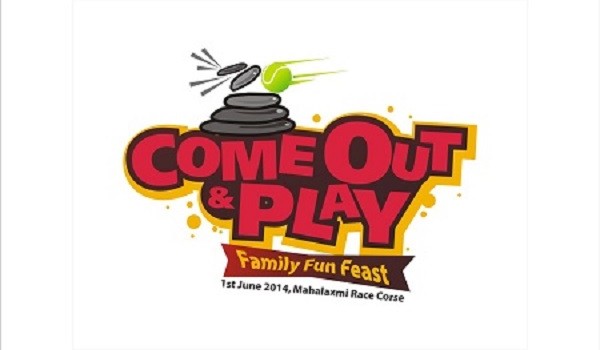 Published on May 13th, 2014
2
Come out and Play, Mumbai!
The Metrognome brings to you the city's first family games event – and all of Mumbai is invited! Register now.
by The Editors | editor@themetrognome.in
The vacations will be over soon, and all of us will go back to the grind, so how about some good family time before we all slip into our routines?
How about if we come out of our houses and play?
The Metrognome and Ideators Events have conceptualised a unique games event for Mumbai – where entire families are invited to step out of their homes for a day and bond with each other over fun games. The event is slated to happen on Sunday, June 1, 2014, at Mahalaxmi Racecourse, from 9 am to 3 pm. Says Vrushali Lad, editor of The Metrognome, "Children these days are hardly stepping out of their houses to play, since gadgets and the TV at home keep them reasonably occupied. And then there is the question of where to play, if one does step out. There aren't enough good grounds to play on, and if there are, most of us remain unaware of them."
Adds Ketan Ranga of Ideators Events, a city-based company, "We thought of bringing children out to play, but more importantly, we thought it would be fun if children stepped out with their parents. Let's face it, the games we played in our childhood – langdi, chippi, sack race, lagori – how many children play them now, or have heard of them? Parents can introduce their children to these games. Besides, the family that plays together stays together."
What's in store
The event will feature at least 10 games that are traditional in nature, and which will be modified to include entire families. For instance, if there's a sack race event, an entire family will compete against another. "It's not just about playing a game – anybody can step out and do that. Mumbai is fast losing the space and the will for collective community activities. Imagine the level of fun and laughter you can get out of playing at a sprawling ground, with so many others. Besides, when was the last time our parents played anything?" says Vrushali.
Entry to the event has been kept free, but participants will have to register. "We've created dedicated email IDs and social media pages for people to register on. We are tying up with citizens organisations to ensure that word spreads and that more numbers of people can join us to play," explains Ketan.
The prizes
Mumbai Police Commissioner Rakesh Maria will be the chief guest at the event.
Winning families get passes from the event's Entertainment Partners Adlabs Imagica and vouchers from Apparel Partner Libas. One lucky family will get a helicopter ride in Mumbai from Sshawn Aviation.
RWITC is the venue partner for the event.
Register for 'Come out and play' by sending an email to comeoutandplay2014@gmail.com. You can register by tweeting @Comeoutplay2014 or liking the Facebook page at www.facebook.com/Comeoutandplay. The first 1000 registrations will receive 'Come out and play' T-shirts.