Event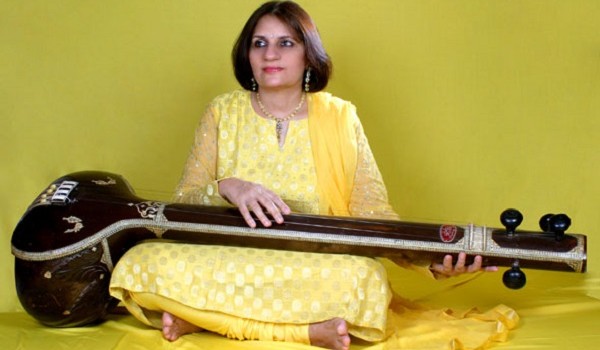 Published on June 20th, 2014
0
Attend: Thumris with Dhanashree Pandit Rai
The Hindustani classical vocalist will render raga Malhar, which is said to invoke the rains, this evening at the NCPA.
by The Editors | editor@themetrognome.in
The advent of the rains is richly celebrated in Hindustani classical music with the grand Malhar raga that is said to have the power to invoke the rains. What is often ignored is the semi-classical counterpart of our music, thumri, which romances the rains with several folk varieties such as kajri, sawan, jhoola and hindola that express the pain of separation and the joy of union with the beloved in the months of sawan.

Classical vocalist Dhanashree Pandit Rai will perform 'Chha Rahi Kali Ghata: Thumris of the Rain' this evening at the NCPA, in keeping with the advent of the monsoon in the city. She has trained in khayal under Firoz Dastur, the stalwart of the Kirana gharana, and further specialised in thumri under the guidance of Shobha Gurtu. Besides several thumri albums to her credit, Pandit Rai teaches Indian vocal techniques to jazz musicians and has recorded fusion albums with many of them.
Accompanying Dhanashree during the performance will be Kalinath Mishra on the tabla, Niranjan Lele on the harmonium and Sangeet Mishra on the sarangi.
The recital starts at 6.30 pm at NCPA, Mumbai. Look up ncpamumbai.com for details and booking.
(Picture courtesy dhanashreepandit.com, Mumbai)