Event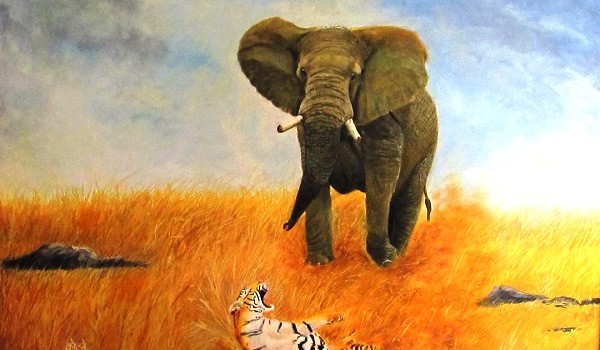 Published on December 23rd, 2013
0
Art discusses human existence
A week-long group exhibition at Nehru Centre Art Gallery will discuss the question of existence; four city artists will participate.
by The Editors | editor@themetrognome.in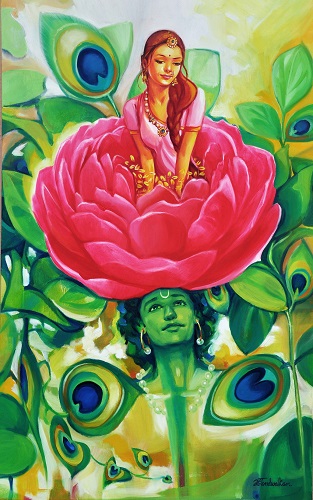 Four Maharashtra-based artists will, from December 24 to 31, discuss the concept of existence – through a series of paintings in oil and water colours on canvas.
The paintings are on various topics within the same theme, and the participating artists are Dilip Kolte, Anil Jadhav, Amol Sule and Harshada Tondwalkar. While Dilip, Anil and Amol will showcase landscapes and figurative paintings in oil, pen and ink on canvas, Harshada's compositions centre around the theme 'Krishnamay Radha' (see pic on left). "My work shows the extent to which Radha immersed herself in her love for Lord Krishna," says Mumbai-based Harshada, adding that her eight canvasses took her about a year to prepare.
Head to the 'Circular Gallery', Nehru Centre Art Gallery, Worli, from December 24 to 31, 2013 to view the artists' works.
(Pictures courtesy Harshada Tondwalkar)