Wellness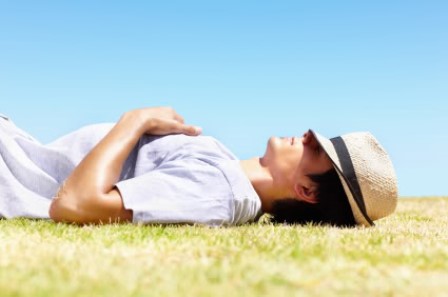 Published on September 29th, 2015
0
5 ways to beat stress in every day life
On World Heart Day, we present to you five easy ways to slow down and remove stress from your life.
by Beverley Lewis
Most of us experience some form of stress in our jobs and personal lives. So, the first step to boosting one's mood is to identify the cause and then treat it. If stress is left untreated, it can cause serious health problems like insomnia, muscle pain, anxiety, a weakened immune system and high blood pressure. However, if you adopt positive, healthy ways to beat stress, you can prevent a host of illnesses from occurring.
Here are five healthy, easy to adopt methods to fight stress and increase your happiness and well-being.
1. Exercise daily: If you indulge in physical activity on a daily basis, you can reduce and prevent the effects of stress. Studies show that just 30 minutes of exercise a day can help prevent stress. Cardio exercises like aerobics and dance are also great for releasing pent-up stress and tension.
2. Follow a healthy diet: If you want to fight stress, it is important to eat healthy, because a well-nourished body finds it easier to cope with stress. So, eat small meals throughout the day and include plenty of fruits, veggies, nuts, grains and lean protein in your diet. Also, remember to start your day with a healthy breakfast to keep your energy levels up. It is also important to reduce sugar and caffeine from your diet, to help you feel more relaxed and sleep better.
3. Get social: If you are stressed out, call a close friend and talk about the problem. This will enable you to share your thoughts and feelings on the subject and relieve your stress levels. But remember that it is important talk to someone you trust.
4. Take up yoga or meditation: Meditation and yoga can help the mind and body to relax and can also increase one's concentration. Meditation can also help people get a new perspective on things and develop self-compassion and forgiveness.
5. Learn to say 'no': If you are one of those people who find it hard to turn down any requests made on your time, it is time you learnt to say 'no'. Saying 'yes' to everything comes at a price, increased stress and no peace of mind. So, learn to take some time out for yourself without feeling guilty. This will help prevent stress and boost your mood.
 (Picture courtesy www.marksdailyapple.com)