Hum log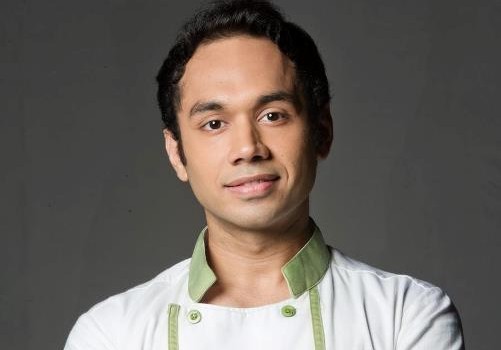 Published on August 13th, 2015
0
One book and the taste of India
Soon after the Delhi launch of his travelogue 'India on a Platter',  chef Saransh Goila talks about travel and Indian food.
by Ritika Bhandari Parekh
He trends on Instagram as the #SadakChef and has a special place in his heart for Butter Chicken. Meet Saransh Goila, the youngest celebrity chef to come out with a unique travel book interspersed with recipes. Titled India on a Platter, the book amalgamates the assorted experiences from his signature show Roti, Rasta aur India.
Prologue to the book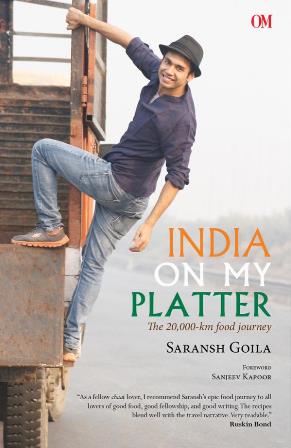 The 100-day travelogue saw him travelling 20,000 kilometres across 25 States in India to taste the delicacies of every nook and corner. "The show changed my life. It was not at all easy, but we completed it. Hard work is one thing, but there was also the pressure of being answerable to a channel making it," he remembers.
It was aired in 2012-2013, after which Goila started grooming himself as a food personality. He says, "After winning the FoodFood Maha Challenge, I was lucky enough to get the show. And I took this opportunity to develop content for print, visual and digital media and made it my forte.
"The book is a by-product of Roti, Rasta aur India. When we were travelling, we would shoot 50 minutes of content every day. But what I experienced was much more. So after it was aired, I realised that the smaller details missed out in the television format. I wished to bring out the unexplored treasure that is India," he says. In 2013, the Delhi boy struck a deal with publisher Om Books.
Memorable feasts
"In India, everyone is very emotional about food. One such brilliant and remarkable experience was on the eighth day of my trip. It was a meal in Kullu, where we trekked 4 kilometres uphill. There we were invited for a meal in a traditional Kullu house built on a stone.
"Their kitchen was a frugal one made of clay and mud. The women of the family were kind enough to make food for all 20 members of my crew. They made a meal that I shall never forget. It was a simple dish of red rice, a pickle out of a local fern, ghee which was organically made. Then there was kodra ki roti, which was made from local flour. Half a roti provides energy to sustain an entire day. They also had bhallas, but those were very different. They were like steamed momos, but were stuffed with dal inside," he says.
"This experience made me aware that I have a great opportunity to touch the lives of so many people and enrich myself," he adds.
His beginnings
Having started cooking at the young age of 12, Saransh particularly recalls how aloo paratha was the first dish he ever cooked. "It started with a mehndi night,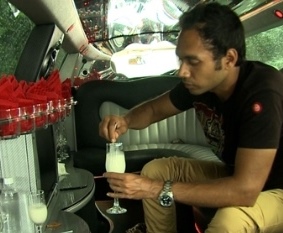 where my chacha and I volunteered to cook some parathas. Everyone laughed, but after eating my parathas – they loved them and I became popular. So then my family and friends would set aside dough and boiled aloos and always encourage me to add masalas and make parathas. The image of my grandfather trying his hand in the kitchen fascinated me," he says. "Sanjeev Kapoor's Khana Khazana show was my inspiration to become a TV chef."
A theatre student, Saransh always hoped to be an actor. While his mother hoped he would do Biotech Engineering, he ended up getting a Bachelor's degree in the Culinary Arts. In Mumbai, he had a stint with famed adman and foodie Prahlad Kakkar, and took acting lessons at Barry John's Acting Studio – as he believed that his destiny was on the screen.
And screen it was, but with the twist of food. He says, "The best part about my job is that I get to live both my passions of acting and cooking. I am a creative person who enjoys whipping up new recipes. I can write, present myself and talk well, so being on screen gives me a sense of satisfaction."
A taste of the future
His latest venture is making 'his' style of Butter Chicken readily available to the consumers. He signs off with, "I wish everybody revisits India via road. I want them to travel and soak in the atmosphere and not just skim through the touristy places. The view changes every 200 kilometres. Be it culture, language, weather, dressing styles, accents…it is a highly diverse range."
(Pictures courtesy en.wikipedia.org, twitter.com, www.indiantelevision.com. Images are file pictures)