Hum log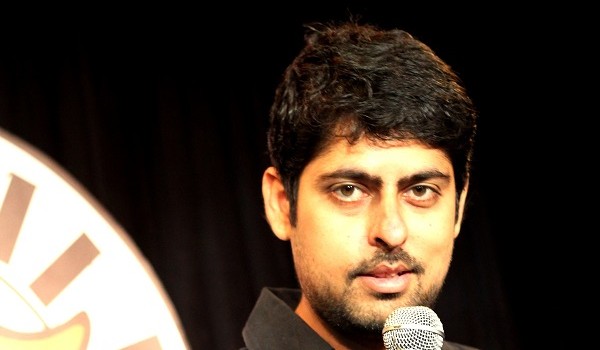 Published on January 27th, 2015
0
Mr Grover's going places
He gave up a corporate career for the unpredictable, exciting, big, bad world of Bollywood. And Varun Grover struck gold.
by Mamta D | @silverlightgal on Twitter
Varun Grover. If you are on social media or browse through YouTube India channels regularly, you would know who this is. And of course, if you are a fan of offbeat cinema, and have watched Gangs of Wasseypur and Ankhon Dekhi, you would have seen his name in the credits.
For those who are still in the dark, let's throw some light on the subject.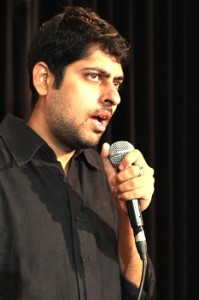 Varun Grover wrote the lyrics for Gangs of Wasseypur, Ankhon Dekhi, and the critically acclaimed documentary KatiyaBaaz. Varun Grover is also a standup comic, a key part of JayHindTV, and has performed many live shows both in the country and abroad. He has written for several TV shows including Ranvir Vinay aur Kaun, Aisi ki Taisi, Oye It's Friday. Varun Grover is also one of the few whose script was selected for the NDFC Screenwriter's Lab held at Toronto in 2013. And these are just some of his accomplishments.
Varun was born in 1980 in Himachal Pradesh and grew up in a typical middle-class family environment. At a young age, he moved to Dehradun with his family. He studied in the IMA – Kendriya Vidyalaya and as a child, he wanted to be in the military. In 1991, the family moved to Lucknow, where he would spend the next few years until his college. After completing B. Tech. from IIT-Varanasi in 2003, he tried his hand at a software job in Pune. However, coming from a family of writers, it was creative writing that was predominant in his genes and not software development. Before long (less than a year, in fact), he moved out to Mumbai to try his luck in the film industry as a writer. And, he has never looked back since.
In a chat with The Metrognome, Varun opens up about his creative journey, how he juggles many interests on a daily basis, and what it has been like to work with some majorly creative people in the film industry. Excerpts from the interview:
You began your first job in the corporate world but soon realised your true calling was elsewhere, in the creative arts. It's now been 10 years since you left the corporate world for good. How do you feel about that and how has your journey in these 10 years beenr?
[The] Journey has been great. What I didn't want to end up in was a routine life full of predictability. In corporate life, you can very easily see where you'll be in five to 10 years. You just have to look at the person who joined five to 10 years before you. You'll most probably have the same car, similar house, same number of kids, wear similar kind of clothes, and you'll be regularly bumping into the same guys at the same kind of restaurants. While in the film industry, you can be anything in the next five or 10 years, including being dead, due to too much success or too much failure. That thrill is what keeps me going. And of course, the fun of creating new stuff which will be around even after I am gone.
Performing stand up comedy, writing film scripts, directing films, co-writing graphic novels, and composing lyrics…how do you strike a balance between it all? What do you enjoy the most?
I wish I could strike a balance. I wish there was a clear definition and a machine to measure balance. I just do whatever catches my fancy at that time of the day. Of course, some things are driven by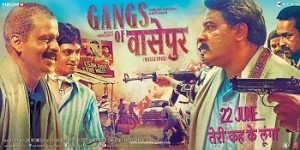 deadlines and they balance themselves. I think I enjoy all of them equally and that's why I do them. Stand up comedy is thrilling because of the instant feedback, lyrics writing is thrilling because I love the music-making process, and film scripts are thrilling because they involve sitting for long hours in front of my laptop browsing all the Internet and pretending to research for your script. Sabka apna apna alag rass hai and I am a bit of an experience-junkie.
A few in Bollywood started out with being behind the camera, but eventually made it in front of the camera. Farhan Akhtar, for one, comes to mind. Have you ever considered stepping in front of the camera instead of being behind it?
I don't mind acting, but putting on make-up is one of the most excruciating exercises of human existence. I have done a small role in a film that should be out this year and have faced the camera for the online show Jay Hind. But no, I don't have that ambition to be an actor. If I do act, it'll only be for fun or if the role is something really crazy. It would never be for money.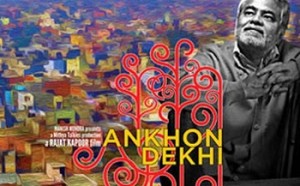 From Anurag Kashyap (Gangs of Wasseypur) to Rajat Kapoor (Ankhon Dekhi) to newer names like Ashish R Shukla (Prague) and Deepti Kakkar, Fahad Mustafa (KatiyaBaaz), how has it been working with these people?
Everybody comes with their own world view and all these films have a take on our times in their own way, so it was a great experience every time. Anurag Kashyap gives a lot of creative freedom and that translated into one of my (and Sneha K's) best output yet. Rajat Kapoor is very precise with what he wants and that resulted in a very disciplined, old-school writing for Ankhon Dekhi. Ashish Shukla, again, had an aural space in mind and that helped me do something I never thought I was capable of (writing for rock music), and Fahad and Deepti had such a rooted film that it inspired me to go back to my Lucknow days and find the local idiom.
Your first full-fledged script Maa Bhagwatiya IIT Coaching was selected for the prestigious NFDC Screenwriters' Lab in 2013 and you flew to Toronto for the lab sessions. What was your experience at the Screenwriters' Lab?
The lab was a wonderful experience, not just for the experienced mentors but also for the opportunity to discuss and work out on your script uninterrupted in an environment facilitated fully to help you.
Nikhil Mahajan, of Pune 52 fame, has come on board as producer for Maa Bhagwatiya IIT Coaching. What's next for this film?
The film will begin shooting late this year, not before October. I am busy with other projects right now, so I haven't even started planning.
You can follow Varun on his Twitter account, @varungrover and on FB at https://www.facebook.com/vidushak.
(Varun Grover pictures courtesy Raj Kumari. Other images courtesy aspoonfullofworld.blogspot.com, bdnews24.com)