Diaries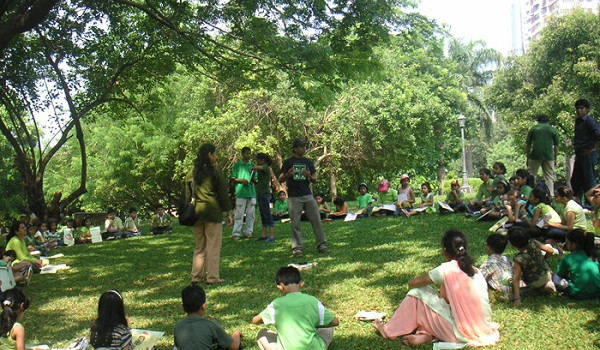 Published on October 1st, 2013
0
A spot of green at Colaba: Sagar Upvan aka BPT Garden
Most people in the city don't even know that a green patch of serenity exists next to Colaba bus depot.
by Adithi Muralidhar
Part 1 of the 'Green Hangouts' diaries
With a population over 12 million, it can get a little suffocating when a Mumbaikar wants some space for himself. Invariably, the jaded Mumbaikar then seeks to retreat to a nearby hill-station or farm house in the outskirts, where he or she can relax, retreat and get rejuvenated.
If you notice, being close to nature is (very subtly) the basic requirement in such retreats! Well, there is some good news for all Mumbaikars. Khandala, Karjat or Lonavla are not the only destinations for weekend get-aways! You would be happy to know that the city itself harbours several green spaces amidst the urban concrete jungle. This piece explores one such green place in Mumbai, which would surely make you love the city a little bit more (at least, more than you already do!)
Sagar Upvan or Mumbai/Bombay Port Trust Garden aka BPT Garden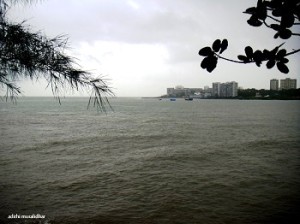 A green hangout situated at the tip of South Mumbai, Colaba, the Sagar Upvan is owned by the Mumbai Port Trust and maintained with the help of World Wildlife Fund (WWF), and is truly a nature enthusiast's delight! Spread over a meagre 12 acres, this garden offers some beautiful sights of the Arabian Sea from one side of the garden.
Beautiful green lawns and mounds, with sea facing benches, under the canopy of samudraphal trees; this tranquil piece of land commendably blocks out all the traffic noises from the outside. The sea breeze that cruises through one edge of the garden fills the air with a salty fresh fragrance. There are neatly paved walking tracks all through the garden and one can lie down in the green lawns if you need to catch up on your sleep!
There are hundreds of plants in the garden with special sections on palm trees, medicinal plants, rock garden and cacti section. The bright green flouresentish leaves and purple flowers of duranta plant attract loads of butterflies. The coppersmith barbets, purple-rumped sunbirds and tailor-birds dominate the avian group, while striped squirrels fumble up and down the trees. Bustling garden lizards and skinks come in your way if you wander into the bushes, but if you sit down in one place and just observe, you will be treated to an array of life that lives within these garden limits.
What else? There is also a sewage recycling plant near the garden that was developed by the MPT management so that there would be no shortage of water supply in the area. Apart from recycling the sewage, the plant also ensures a regular supply of water to the garden.
If you reach early enough, or during the late afternoons, you are likely to find young couples cuddling on the bench that face the sea. Senior citizens take strongly to this garden as their morning walking place. Very often, one even sees school and college students visiting this garden as part of their 'local-educational-visit'.
While interacting with people, I found that many Mumbaikars did not even know about the existence of such a green patch in the middle of South Mumbai. I myself was introduced to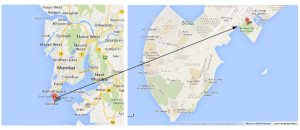 this place just a couple of years ago and since then, I have strongly recommended that others visit this park at least once. Those of you who work in South Mumbai can steal away some moments in the day in this garden, as it is well connected by road.
The nominal fee for entering the park is Rs 2 and a camera fee of only Rs10 is charged. The park has free entry for senior citizens.
Getting there: The park is located on WG Union Road, beside Colaba Bus Depot. It is open on all days, from 6 am to 11 am; 4.30 pm to 8.30 pm. The nearest railway station is Churchgate (on the Western Line) and CST Station (on the Central Line). The nearest bus stop is Colaba Bus Depot.
Adithi Muralidhar currently works in the field of science education research, in Mumbai. She is associated with Hypnale Research Station where she assists with various environment, wildlife conservation, education and community-related projects. She is a strong advocate of nature education.

Green hangouts is a series of stories celebrating Mumbai's place in the green scheme of things, to coincide with Wildlife Week, which is celebrated from October 1 to 7 every year. 
(Pictures by Adithi Muralidhar)