Learn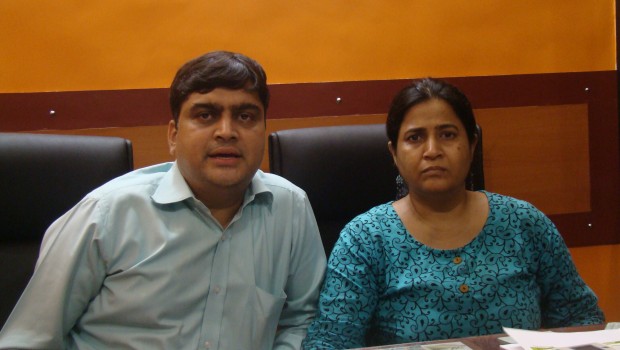 Published on October 15th, 2012
0
Your fingers tell your secrets
Sudhir and Shweta Hattangadi can tell if you're a compulsive liar, or if you're better off pursuing sports than academics. A science called dermatoglyphics reveals all.
by The Editors | editor@themetrognome.in
Imagine having your thumb print reveal the best and the worst about you. What's more, under the right conditions and with accurate equipment, it probably will. For over two years now, former teachers Sudhir and Shweta Hattangadi have tested over 1,000 children and adults in Mumbai and other Indian cities, and come up with brain pictures that gave away the most intricate personality traits in 10 areas of human intelligence.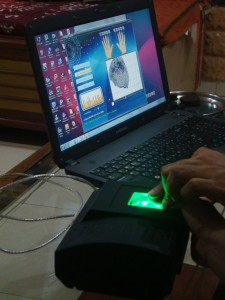 "We've been able to tell if a person can be easily influenced, or is a compulsive liar, or such factors as being better at research than analysis. We use a thumb print that helps map the person's brain. We come to know what the person's strengths are, and his or her weaknesses. Based on the inputs, we give an impetus to the strengths and help minimise the weaknesses. This is helpful especially for very young children, much before they are forced to make career choices that may not be suited to their natural aptitudes," says Shweta.
If you think this seems a bit far fetched, think again. Sudhir and his wife Shweta are actually practicing a science known as dermatoglyphics – the scientific study of fingerprints. "The brain and fingerprints start developing at the same time at about 13 weeks for the foetus," Sudhir explains. "The ages zero to six years are known as the 'golden age' for a child, because the brain is still developing and any corrective ideas can be implemented at this time. Ages six to 12 are when reformation happens, when ideas can be cemented. After 12 years, we concentrate on the strong areas only." He says that behavioural alterations are possible in children up to 12 years old. "However, nutrition also plays a big part in correcting certain anomalies," Shweta says.
This is how your brain can be mapped: your fingerprint is taken on a biometric device. Then it is recorded on a computer and relayed to a server in Thailand. The fingerprint is then classified into one of four types – whorl, loop, reverse loop and arch – and the final analysis is then generated back. "The analysis is quantitative, and Shweta then exhaustively makes notes on each case. We have about four to five sessions per person."
Shweta recounts how the analysis may even give early warning signs of things to come. "We had analysed this boy who showed the tendency to be easily influenced by others. We told his parents this. Later, he and a friend killed his grandmother for money to buy a bike. We were stunned to learn of this," she says.
The couple has tested close to 1,000 persons so far, most of them children. "However, this science can really come in handy for corporates, when they want to employ the right people. But the idea has not yet caught on amongst people. Even the children who come to us are brought by their parents because they exhibit some worrying symptoms. However, getting this test done at an early age helps children chart out their future better," Sudhir says. "And why just children? Even couples can get their compatibility tested. Or employers can test potential employees for reliability, loyalty to the company, whether they can be trusted with money, and so on."
The test costs Rs 5,000 and comprises of exhaustive discussions and analyses over five sessions. "Many parents are satisfied with just two sessions also. But I give them my notes to keep so that they have all the material about their child handy. Generally, students who are about to make a career choice come to us for testing. Our teaching experience and the training we've taken (from their Hong Kong-based trainer) helps us minutely analyse each case and offer solutions," Shweta says.