Learn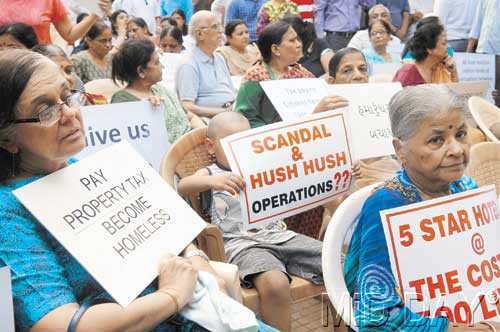 Published on May 2nd, 2013
0
"In Mumbai Region, 40% of us are living in 'Campa Cola'"
Ramesh Prabhu, Chairman of the Maharashtra Societies Welfare Association, writes to the Maharashtra Government on the Campa Cola building society demolition issue.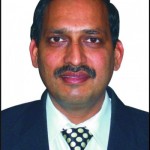 "As Mumbai awaits with bated breath for some kind of miraculous intervention to save the 94 families of Campa Cola Compound from being dis-housed, these middle-class families are like the administration's scapegoats. They represent all of us. As they wait for the raised axe to fall on their necks, my heart goes out to them with sympathy, and I am filled with worry with what will befall the rest of us. I am not competent to comment on the legality or the judicial wisdom of this decision; surely, the Supreme Court knows best. But I would like to ask some questions to no one in particular.
Why only Campa Cola Compound? What about the rest of Mumbai, where over 40 per cent of occupied residential buildings don't have BMC's mandatory Occupation Certificates? It is reckoned that at least  6,000 buildings are paying double for municipal water, which means they are not authorised. Many unauthorised structures are routinely regularised on payment of penalties… but there are many more that are not yet regularised for various reasons. Will this axe fall on them also?
And why only Mumbai? What about Thane, Mumbra, Ulhasnagar etc. where thousands of unauthorised (and often unsafe) structures are standing — a disaster waiting to happen?
In all these places, builders have have sold the flats, made off with the life savings of crores of families, worth several thousand crore rupees. Dozens of MPs, MLAs and Corporators from all political parties are routinely the accomplices of these builders, as are the bureaucrats.
As it happened with the three builders of the seven buildings of Campa Cola Compound, developers perpetrate the crime and usually go scot-free. Thousands of architects and contractors who mastermind such unauthorised buildings will also never be caught.
The municipal officials, State Government bureaucrats and police officials who turned a blind eye to the goings on are unlikely to be punished.
Needless to say, no one may point a finger at the judiciary, which willy-nilly allowed cases to drag on for decades and created a perfect window of opportunity for all the illegalities to build up.
When the time comes to for buildings to be demolished, it will be you and me — the common man — who will be running helplessly from pillar to post like the residents of Campa Cola Compound are doing today.
I have no easy solutions to offer. Major surgery is required in the entire MMR region, and that will not be a bloodless and painless process.
But may I humbly urge the State Government and Legislature to frame a humane policy to deal with unsafe buildings first, before demolishing sound structures like the Campa Cola buildings? May I humbly urge Maharashtra Government to avoid shirking its responsibility, and letting municipalities take their own decisions?
If a comprehensive and humane "demolition policy" is not framed, a humanitarian crisis looms large before at least 40 per cent of us in the years to come. Until such a policy is framed, I cannot help feeling that we all are Campa Cola building residents, waiting for our houses to be demolished for one reason or another.
Yours sincerely,
Ramesh Prabhu
Chairman
Maharashtra Societies Welfare Association
The Supreme Court today stayed the demolition notice and gave the affected building residents five months to vacate the premises. The threat of demolition still looms, however.
(Pictures courtesy chandivali.com, mid-day.com)