Become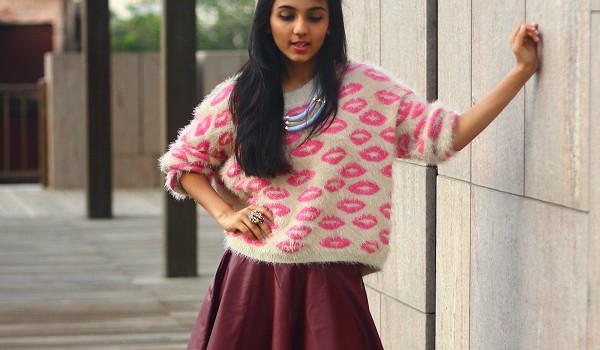 Published on July 24th, 2014
0
This 21-year-old has designs on you
Masoom Minawala runs a successful jewellery portal and has a plan for women to sell her fashion products and make money.
Her youth and pretty face are a foil for an expert business brain. At a very young 21 years of age, Masoom Minawala runs a successful online jewellery business that has a loyal and steadily growing clientele in Mumbai and other places in the country. And now, she's got a great little idea for students, housewives, beauty bloggers and writers, among others, to make a little extra cash for recommending her products.
But more on that later.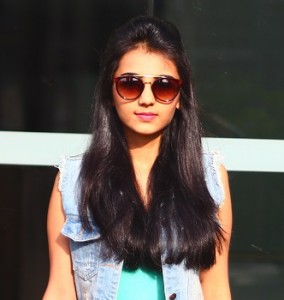 Speaking to The Metrognome, Masoom says, "I was a fashion blogger for a long time, and I had a dedicated readership for my blog, stylefiestadiaries.com. Meanwhile, I studied business in HR College, before going to London to study fashion for a four-month course." She realised that she wanted to make a career in fashion and use the digital medium – "I loved the online space" – and by the end of December 2012, she launched stylefiesta.com, that delivered trendy, affordable fashion to women, without expensive price tags.
"I wanted women to be able to buy accessories and jewellery that was in style and affordable, stuff that was more than worth the price," Masoom explains, adding that she initially converted her blog's readers into her new venture's first customers. "We even had a clothing line when we started, but I discontinued it after eight months. Now we focus only on jewellery and fashion accessories," she says.
Putting it together
She started with rigorous market research, backed by her training in business and an unerring instinct for what worked and what probably wouldn't. "We got together a network of vendors, manufacturers and others to source the material from. Then we worked out our distribution and shipping channels. When it came to the website, the process involved working closely with developers to ensure that the site was not just attractive, but catered to all the parameters that an e-commerce site demands," Masoom explains.
The initial funding for her venture came from her family, she says, declining to name the exact amount they helped her with. "Your costs depend entirely on the nature of your start-up and what you're planning to do with it," she explains. "It varies from business to business. However, proper research and getting inputs before you begin will save a lot of costs later on," she advises.
Her Fashion Reseller Programme
She realises that there are several women out there who would want to have their own businesses, but who lack the confidence or capital (or both) to push ahead. "That's why I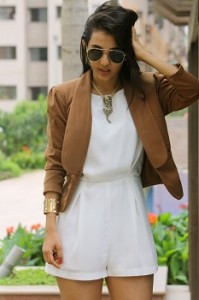 recently started the Fashion Reseller Programme, where we encourage the entrepreneurial spirit by offering high commissions to those who affiliate with us and sell our products in their social circles. We're offering a high 30 per cent commission per sale – all the person has to do is sign up with us and get enrolled on our list." Masoom hopes that more and more women will take advantage of the programme and learn the basics of selling while earning money. "We activated the programme just a few days ago, and already there are so many queries and registrations," she says.
If you want to follow in her footsteps…
– Love what you do. "There is no way you can succeed if you don't love and believe in your idea."
– Be committed. "Apart from working very long hours, you have to be in it for the long haul. So many start-ups today function without risk management, and finally shut down. Shutting down is not a solution at all," she says.
– Do your homework well. "Make a detailed business plan, show it to experts, circulate it, get reviews. Plus, you must network and make contacts, and communicate across the industry," Masoom advises.
– Presentation is key. "For a portal of this sort, nothing can be more important than great photographs to showcase your designs well," Masoom says. "You have to invest in a good photographer and get your products shot in the best way. There is nothing more off-putting than tacky, badly-shot pictures."
– Be creative. "These days, social media is helping several new businesses get customers without much spending," she says. "You can have a business on Instagram, for instance." She also feels that customers must constantly be engaged with the business, so that word of mouth spreads.
– Deliver, and on time. "Customers are quick to complain if their order doesn't reach them, and they get fidgety if they've already paid for the product. Your delivery logistics must be ironed out to the last detail, and if there is a hitch in the process, straighten it out at once," she cautions.
'Become' profiles entrepreneurs and self-styled success stories off the beaten path. If you know of somebody we could feature in this space, tell us about him or her at editor@themetrognome.in or tweet @MetrognomeIndia. 
(Pictures courtesy Masoom Minawala)