Become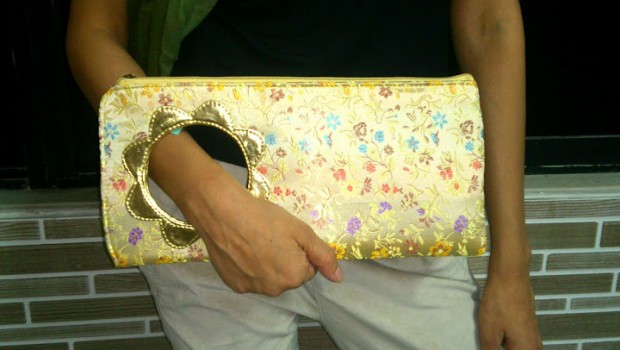 Published on October 10th, 2012
0
A rags to bags story
We chat with Bhairavi Malkani, whose 'waste to wow' bag business literally started from scratch. And the stuff is pretty!
by The Editors | editor@themetrognome.in
So many people, so much waste. On a daily basis, we generate more waste products than we can sneeze at, and what's more, we unthinkingly throw away scraps of paper, metal, cloth and other materials after using a major chunk of them. After you cut out a large portion of cloth for a dress, you throw the rest away, right? But what if somebody, somewhere, could use that extra discarded portion you just chucked away? If you could productively use that discarded portion to create something, and what's more, make money out of what you just created, you could potentially be sitting on a great business idea.
That's exactly what Bhairavi Malkani thought of, 10 years ago.
Who is she? Bhairavi is 29, an Andheri resident, and the creator of Creative Box, a kickass solution to what she calls 'upcycling' those materials that have been discarded. She was studying at Jai Hind college when she started aligning with several social causes, primarily environment-related. "Environment and its conservation were not as big as they are today," she says. "When you're in college, you get really involved with such subjects.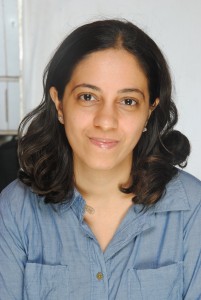 Later I started doing small arts and crafts workshops with children, which were mainly about drawing and painting. Later I expanded to glass painting, paper crafts and tribal arts. I once took a batch to a village in Palghar, where we met a very interesting community and learnt about their art. I discovered that their art was very unique, but people were commercialising their work, so I started direct selling for them. But more than selling, I started teaching their art and creating awareness about it."
What's the big idea? "Through our workshops, we moved on to conservation of paper and then went on to upcycling. Conservation can happen at a basic level – after using a sheet of paper for craft, don't throw away the bits and pieces. Upcycling is when you use the discarded bits to create something entirely new. So we started by collecting stuff around the house, like wooden spatulas, tissue rolls, bits of wood, etc. I met a lot of people to get ideas on how to reuse these items," she explains. Basically, the idea is to create, from materials that would otherwise have been thrown away, entirely new things for resale.
It all started when… "Things went to the next level when I was doing promotion work for the World Fair Trade Organisation two years ago. Fair Trade supplies organic materials for reuse around the world, and we had put up a small exhibition to sell bags made of organic cotton. Surprisingly, I got a very good response, considering that I had produced the bags at home.
But I actually got the idea for my business after a visit to my tailor. All tailors have a mound of material left over after cutting out the required portion of cloth. He told me that the leftovers go to the dump yard, and I found that all tailors in the area also gave away the excess for throwing away. If you consider all the tailor shops in your area, it adds up to a huge volume of discarded material that is just thrown away. I realised that you could make a complete dress out of all the discarded material. I tied up with my tailor at first, explained the entire concept to him, telling him that I wanted the scrap. Now I have a network of tailors, shopkeepers, family and friends who keep reserve material for me. I have about six regular donors a month."
Look out for: "Shops dealing in clothes have accessories to spare. These accessories, like laces, buttons, some decorative element, are either stuck or stitched on the cloth, and they come from China. Stuff from China comes very regularly, and the excess accessories have to be dumped pretty quickly, which can be used in your own designs when you make bags or clothes," Bhairavi explains. "The shop will throw away half a metre of a two-metre lace, but that half metre can make a nice handle for a bag, for example." Look for places that you can source your add-ons from, Bhairavi counsels.
Getting your act together: "After this, I got a karigar, who is a tailor with his own shop but who is so good at his work that I just have to explain my concept to him once and he understands exactly what I want. I haven't hired him exclusively for my work; that way I can save on daily wages. Plus, I've given him the freedom to reinterpret a design, because he knows how to get the best result. And that makes the end result better because he is going to involve himself with the creative process. All I have to do is give him the material, the design and the measurements. I pay him about 20 per cent of the retail price of the final product."
Low investment, great returns: Bhairavi was sure that she did not want to start a business with a high initial funding. "You can have a great idea and get it started without much initial investment. Besides, retailing on the Internet works out well for people who start small because you don't need to spend too much money setting up your wares, and people are taking to online shopping in a big way, so sales happen quickly, too."
What kind of marketing and advertising has she done for her business? "It's mostly been word-of-mouth," she says, adding that she channels social networking sites to spread the word as well. "A lot of people come to me not through my site on the Internet, but because they've heard of my range of products from my students and their mothers. Besides, there is a lot of awareness these days about 'being green' and using eco-friendly stuff."
The price is right: She is intelligent enough to judge the psyche that makes customers pick one product over another. "If you have a bag priced under Rs 1,000 and another priced Rs 1,500, most people will opt for the lower-priced one," Bhairavi explains. "I price my products below Rs 1,000. And I put up exhibitions all the time, where I find that a lot of people add bags and other things to their shopping cart without checking the price tags, once they've understood the overall cost range. Pricing is important because it drives sales directly." She also explains how shipping costs charged to the customer can make or break a deal. "Customers are reassured when they see that shipping is free. Some people might think twice before purchasing an item that comes with an additional shipping cost."
Where she's at today: "It took a long time, but things are looking up. People are catching up on trends and actually demanding to see quirky, sometimes weird designs. Today, there is no 'popular' or 'fast selling' design, because there is a market for every creation. Also, I find that I most enjoy the workshops I take with children, because that's where many brilliant design ideas originate. After a point, you get into this rut where you're constantly thinking only of selling, and this can mar your creativity." Bhairavi admits that her business alone makes her about Rs 1.5 lakh per year. She also holds regular workshops and exhibitions.
Bhairavi's tips to start a green business:
­– Start small. If you can't devote time every day, work on your business over the weekends. Try and invest a bare minimum of money.
– You will have to be very patient. Your business may not pick up right away, and you might get sidelined into trying to make as much money as you can. Don't lose focus of why you started the business.
– You will have to make people aware of what you are doing and why. Do a lot of self-promotion, talk to friends and family, leverage social networking sites.
– Save on production costs and time by reducing customisation wherever possible. Though I do customise products on demand,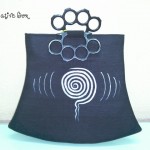 I request customers to first browse through the designs I already have. If they select an existing design, it saves time and effort for me.
– Have a day job or an alternative career if you can, because your business may not yield immediate money. It may not be something you or your family can immediately bank on. Besides, income from other sources can fund your business. A good way to generate income and keep in touch with your business is to hold regular exhibitions and run creative classes at home.
– If you can create simple things at home, do it. The ability to create things without always having to depend on hired help will get you through emergency orders.
– Retail with shops that align with your design philosophy.
– Most importantly, ensure your family's support. If you're going to work from home, they will need to be very understanding about your work and that it is important to you.
Bhairavi Malkani runs Creative Box that sells bags, clutches, potlis and travel pouches of all descriptions.