Big story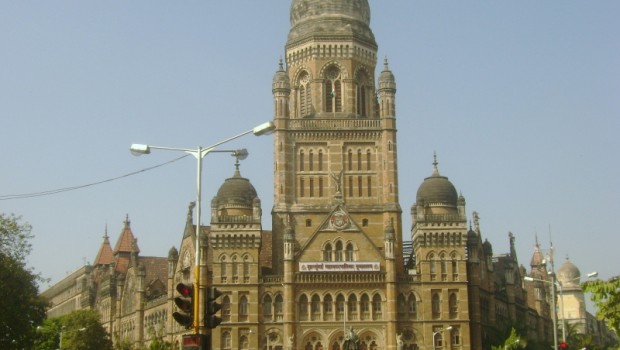 Published on February 4th, 2013
1
What the BMC's planned for the city this year
Surplus budget announces 'Banner Free Mumbai' and a 24/7 helpline for the mentally distressed, among a slew of other things.
by The Editors | editor@themetrognome.in
The Brihanmumbai Municipal Corporation (BMC) has several designs on the city this year, and it announced its plans for Mumbai through its Budget 2013-2014 today at the BMC headquarters. BMC chief Sitaram Kunte presented the surplus Rs 27,578 crore budget; this is the highest municipal corporation budget in the country.
Budget 2013-2014 exceeds the previous budget by over Rs 1 crore.
The following are some of the announcements for this fiscal year:
– Rs 6,443.76 crore has been assigned for water supply and drainage works.
– Rs 45 crore has been proposed for the widening and cleaning of Mithi and other rivers.
– Road concretisation and building of new flyovers will get Rs 2,650.74 crore.
– On the health front, the BMC Commissioner announced such ambitious measures as the setting up of a 24/7 helpline for the mentally distressed, a Rs 20 crore corpus for a state of the art diagnostics facility at KEM Hospital, and the setting up of a University of Health Sciences, among other things.
– 26 new fire brigade stations will be set up in the next five years. The Fire Brigade's equipment is also to be upgraded.
– It is proposed to set up four new water tunnels on the Malabar Hill-Cross Maidan, Powai-Vairavli Maidan, Maroshi-Ruparel via Vakola and Gundavli-Bhandup routes. This will cost Rs 1,069 crore. Two new water tunnels are also proposed from Chembur to Trombay and Chembur to Wadala.
– Rs 82.11 crore to be set aside for beautification and development of gardens.
– The BMC proposes to set up a permanent laser show display at Powai Lake.
– An entertainment and activity centre for senior citizens has been proposed.
– The BMC chief has announced a 'Banner free Mumbai' and a continuation of the zero garbage policy for the city. Instead, the BMC is mulling the idea of designated zones for hoardings and banners.
(Picture courtesy scamsleak.blogspot.com)