Big story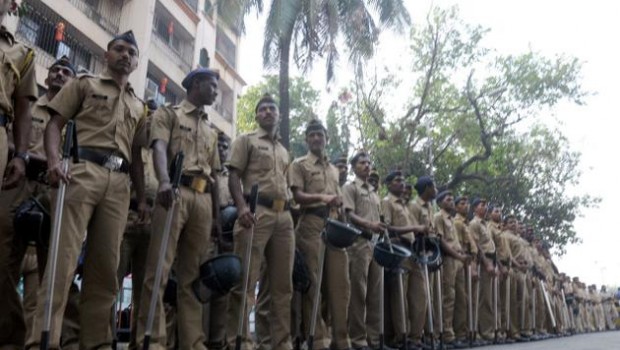 Published on November 16th, 2012
0
Thackeray stable, city going back to normal
Shiv Sena chief is said to be off life support; but security is beefed up as party supporters throng Matoshree.
by The Editors | editor@themetrognome.in
The city was on edge all day on Thursday, as Shiv Sena chief Bal Thackeray's health deteriorated the previous evening and he was put on life support. As thousands of Sena supporters, curious citizens and the media camped outside Matoshree, the Thackerays' residence at Kala Nagar, Bandra (East) since news of his ill health spread on Wednesday, it began to look like the city would face a huge security issue as the crowds continued to swell.
However, the Mumbai police proved equal to the task, as did personnel from the SRPF – a strong security cordon outside Matoshree was set up quickly and efficiently since Wednesday night, with more levels of security added yesterday. As of now, all leaves for the police have been cancelled till further notice. The area outside Matoshree is still cordoned off with barricades.
'He is better now'
Reports of Thackeray having difficulty breathing began to do the rounds on Wednesday evening, and his health began slipping, after which he was hooked on to a life support system. Several Bollywood and political personalities visited Matoshree on Wednesday and Thursday. Meanwhile, party MP and spokesperson Sanjay Raut said, "Balasaheb is better today and he has been taken off life support. He is responding to treatment and his condition is stable now." Party executive president Uddhav Thackeray exhorted Shiv Sainiks to keep calm and not believe rumours, warning them that no untoward incident should happen in the city in the wake of the news.
Transport off roads
An estimated 90 per cent of autos and taxis in the city stayed off the roads all day yesterday. Meanwhile, the Shiv Sena strongholds such as Dadar and Parel wore a deserted look, with shops remaining closed and people off the roads. However, the city limped back to normalcy by evening, especially after the sombre look at Dadar's Sena Bhavan was lifted with the building's Diwali lighting being switched on again after news of Thackeray's improving health spread.
(Picture courtesy www.hindubusinessline.com)