Big story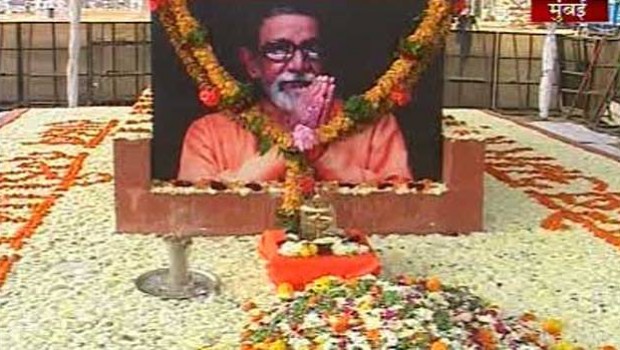 Published on December 15th, 2012
0
Shiv Sena gives in on memorial issue
The Chief Minister didn't relent. The BMC chief remained firm. Other parties attacked the idea. Shiv Sena now gives in.
by The Editors | editor@themetrognome.in
It started as a raucous free-for-all, even before the ashes of the late Bal Thackeray could be immersed in the ocean and a reasonable period of time could elapse after his death, for a controversy using his name to begin and burn harder by the day. But a controversy did erupt, about making the makeshift memorial dedicated to Thackeray a permanent site, and as the days passed, the Shiv Sena's stubborn demands began to be viewed with annoyance.
Now, after the State Chief Minister Prithviraj Chavan and the Brihanmumbai Municipal Corporation (BMC) chief Sitaram Kunte remained firm on their stand that the makeshift memorial would have to be removed – the CM even refused to grant permission for a permanent memorial at Shivaji Park citing 'legal issues' – the Shiv Sena has reluctantly agreed to dismantle the makeshift memorial.
Replying to the December 3 notice that Kunte had sent to Sena MP Sanjay Raut and mayor Sunil Prabhu, asking them to remove the temporary structure at the earliest, Raut has now agreed that the Shiv Sena will remove the structure and level the ground over which it stands before handing it over to the Government.
This comes days after hundreds of Shiv Sainiks arrived at the spot to 'guard' the memorial from BMC action, in day-and-night shifts. The party had previously sworn to guard the memorial come what may, and that if the BMC tried to forcibly remove the memorial, Sena MP Sanjay Raut had said, "there could be law and order problems in the city."
Earlier this week, as news of BMC's vans being readied at their Worli garage to arrive at Shivaji Park did the rounds, six vans were vandalised by Sainiks. The BMC chief then called for the vandals to be suitably penalised, while holding firm on the notice sent to the Sena on removing the memorial.